Whether you're opting for a destination wedding with a lot of travel involved, or you're simply hosting your wedding back in your hometown, the tasks at hand can seem daunting. No worries, though. I've rounded up ten of my favorite anti-stress tips for planning a wedding out-of-town, out-of-state, or even out-of-country! Read on to find out what you need to do to make your long-distance wedding planning experience an enjoyable and stress-free occasion.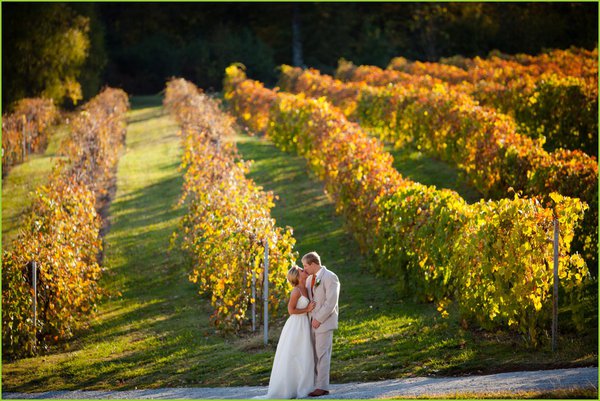 1. Hire a wedding planner near your wedding's location.
A professional wedding planner will not only know how to navigate the event industry specific to your wedding locale, but he or she will also be able to act as a totally unbiased voice of reason whose primary goal is to honor your wishes. He or she will be your guide and your footman to get all the details up and running for your perfect day. Consider your pro planner as your ultimate assistant throughout the planning process. He or she will know who to avoid, what to definitely do and use, and where, why, and how for your big day – so you can relax and simply enjoy the ride!
Many brides think a family member who lives near their wedding location will do as their "wedding planner," and I think their input could be helpful in many situations. However, you certainly still need to opt for a professional wedding planner. The pro can get you discounts and suggest options you or your family never even considered to get you just what you were looking for at the best price, with the least hassle.
If you have a close family member who you feel strongly should be part of your planning experience locally, request that he or she tag along with the professional planner to meetings and design consults in your stead. Otherwise, spare your loved ones the stress and issues that can arise with wedding planning, and only opt for the pro planner.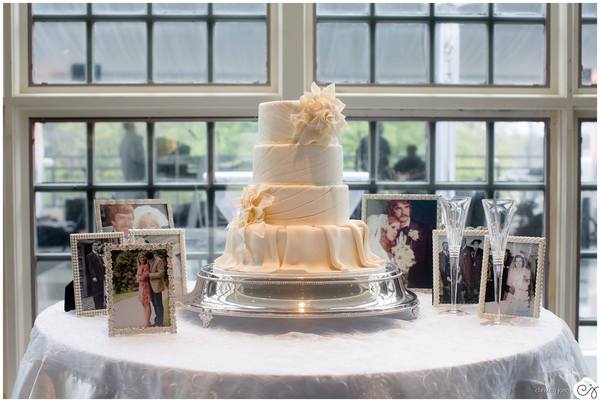 2. Do your research in advance.
Use ThePinkBride.com and Pink Bride Magazines (conveniently available online) to find the most preferred vendors in your area. Beware of biased reviews on other sites that may skew your opinion of certain vendors. Finally, trust the suggestions of your wedding planner and experiences of family or friends.
Pinterest is great for ideas, but it can also mess up your wedding planning efforts big-time. Get a theme in mind, and focus on finding the perfect location next.
3. Schedule a time to travel to your wedding location and meet with all necessary vendors in person, finalize details and attend tastings, and get a signed copy of all contracts.
If an in-person meeting is simply not possible for all vendors, attempt to set up a Skype call. Always insist each professional sends a copy of the final signed contract via mail or by scanning and emailing to you ASAP, too. (Your planner will keep copies of your contracts, but it's always helpful to have these on-hand for both planning sessions and "quality control," as I like to put it.)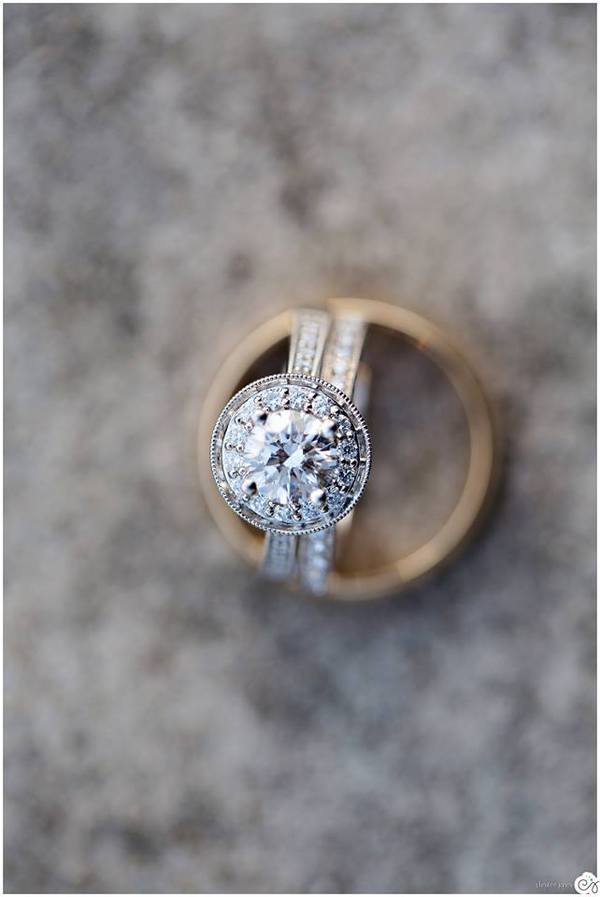 4. Consider purchasing your engagement ring, wedding bands, and wedding dress locally.
Your rings and wedding dress may need one or more fittings or custom work before the big day, so it's best to keep these items in a place where you can access them quickly and easily.
5. Contemplate the benefits of opting for national bridal and formalwear providers.
Do you have out-of-town bridesmaids or groomsmen? Consider a national chain of bridal and formalwear providers for your big day. Often, members of your bridal party can simply pop into their local branch for fittings rather than traveling to one store in particular. Also, if something goes wrong – i.e. one or more ties never made it in your formalwear order – a branch will likely be nearby your wedding destination. You can simply send someone there to pick up any missing items for the day. Crisis averted!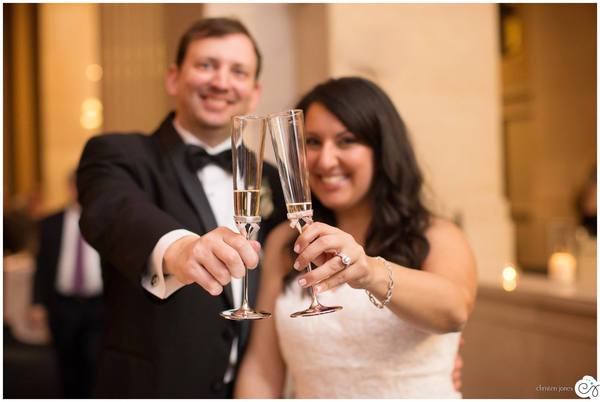 6. Arrange all necessary transportation and accommodations for both you and your guests far in advance so you never feel "out of your element."
Planning a wedding is stressful. Don't add to that stress by worrying over where you'll stay the night, either during planning trips or on wedding night. Settle all those little details far in advance to traveling.
7. Make any payments or deposits via credit card when possible.
Making wedding deposits and payments via credit card may protect you and give you extra rights around wedding day. From fraud protection to basic card benefits and everything in between, your credit card company can be quite the helper around your wedding. This includes protecting you against purchases that didn't render services or goods. Check with your card provider for additional details.
Note of caution: I never suggest going into debt for your wedding. If you plan to charge on your credit card, also plan to pay off those charges at the end of each month! After all, you won't want to start your new life together with a ton of debt on a high-rate card.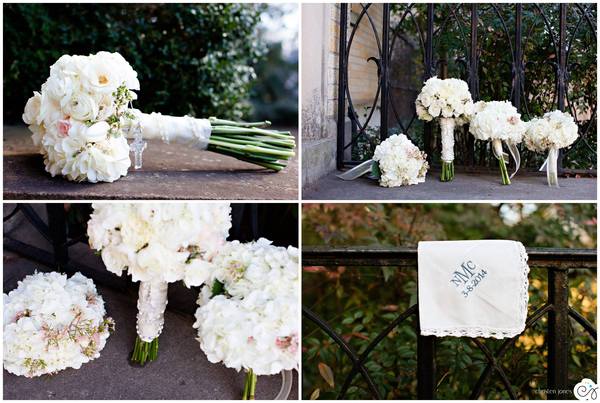 8. Create a week-of timeline with your planner so he or she knows where you'll be and what you'll need, when.
Get your week in order early so you can enjoy and relax during your final days as a single lady. You'll be oh-so-glad you did this later!
9. Travel to your wedding location early the week of the wedding to tie up any loose ends.
If your work permits, travel down to your wedding location a few extra days before the wedding to be on-hand for any last-minute changes or loose ends your planner may have for you to address. Plus, this will give you time to stress less by allowing you to see how precisely everything has been covered for wedding day.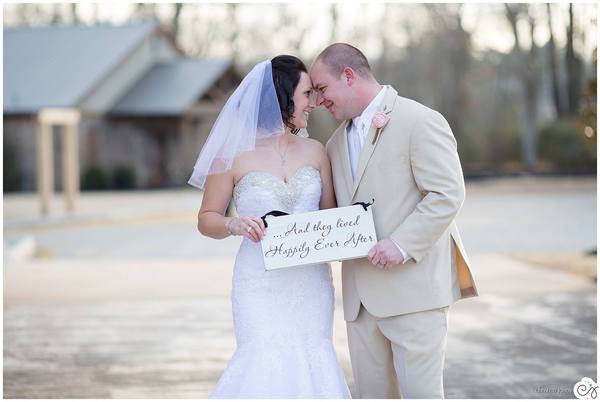 10. Keep everything in perspective.
You may be planning a wedding from a long distance away, but that doesn't mean you have to stress more than a local bride planning a local wedding. In fact, stepping back from the fray of wedding planning because of your distance should actually help you in the long run. You won't have the time to agonize over every single detail before making a decision. You'll actually make the right decision based on facts and the romanticism of the moment instead. You won't get distracted by alternative options after you've already signed a contract, either. You'll leave knowing your decision is the best possible in the area.
In other words, with help from a wedding planner, great organization, and the ability to delegate tasks properly, you'll be able to plan your dream destination wedding in no time at all with relatively little stress.
What long-distance wedding planning tips or issues do you have?
Share them with me in the comments below!
Images courtesy of premier Memphis wedding photographer, Christen Jones Photography.