If a frilly, white guest book with pale dotted lines isn't your dream wedding guest book, you'll love these alternatives.
Traditional wedding guest books tend to get stored immediately after the honeymoon – or after a few years, when the newlywed phase wears off. They generally ask for guests' names, addresses, and "Message" for the couple. This would be helpful if guests filled out everything (and addresses did not change)! The solution to a weary guest book that's only partially filled out? A modern yet timeless alternative you and your future spouse will hold on to for many years…if not a lifetime!
Read on to discover 10 great wedding guest book alternatives below.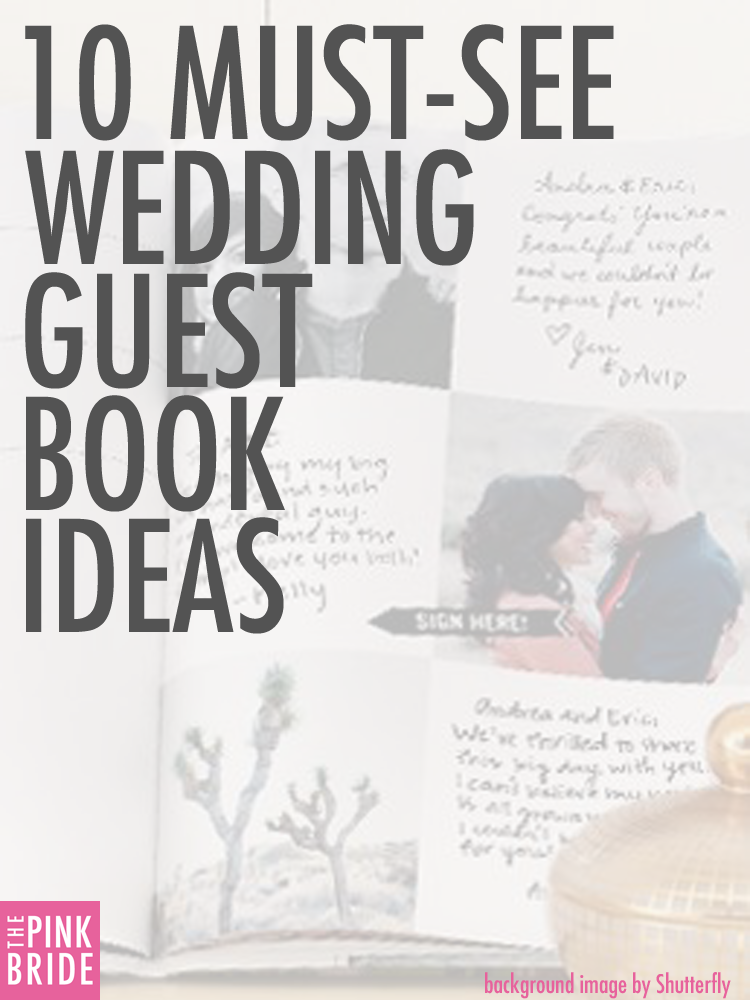 Puzzle Piece Guest Book
Have one of your engagement photos printed onto a wooden sheet, and let the pros cut it into puzzle pieces. Each guest could sign the back and then drop their piece into the customized puzzle box. Cuteness overload.
Thumbprint Guest Book
If you've attended a wedding here in Tennessee over the past few years, chances are good that you've seen the tree leaf guest book. You know the one – where guests can "leaf" their finger print (pun intended) along each branch. But do keep in mind that guests can "fingerprint" anything. It doesn't have to be a tree! Guests can "leaf" prints with fast-drying ink, then sign their names over anything that ties into your theme. Just make sure whatever you choose will be cherished for many years, as it would be a fabulous piece of wall art in your new home.
Polaroid Guest Book
Leave a Polaroid camera on your guest book with a photo album, and let guests take their picture and sign the bottom before placing into the album! This ensures you get a picture of each person at your wedding, too.
Want even better options? Hire a professional photo booth service that offers the wedding guest book as a package perk.
Wine Cork Collection Guest Book
If you appreciate a good glass of wine, or you are having a vineyard-themed wedding, consider this option! Have each guest sign a wine cork and then place into a decorative glass container. Voila! Another modern piece of art for your home.
Your Monogram as a Guest Book
Are you sensing a home décor theme? Sorry (not really). I love using things after the big day, rather than storing them away to be relished once a decade! A monogram is a subtle, classy piece of art that fits within practically any home décor theme. So consider this one as well!
Photo Guest Book
If you're opting for a book, opt for one that can entertain you and your guests while you lounge in your living room. Create a book that'll make a fabulous coffee-table read! Leave spaces for guests to write you well wishes, and you're sure to keep it for its wealth of memories.
Wedding Table Cloth as a Guest Book
What! Okay, I think this is just fab. Want a lovely wedding table cloth you can use throughout every big occasion in the future? Lay out a table cloth, and ask guests to sign well wishes on it. (Just be sure to buy a clear plastic cover to protect it during use, since you won't want to wash this beauty often.) Another similar alternative is a guest book quilt.
"3D" Artwork Canvas Guest Book
Slightly folded hearts, balloons, etc., with your guests' names and a (small) message. Too cute! Another wall art option that's sure to wow.
Signable Furniture Guest Book
Have guests sign a piece of furniture to use after the big day. This could be a coffee table, a garden bench (shown above!), or something else. Just make sure you preserve it properly afterwards to protect all your signatures and well wishes!
Canvas Print Guest Book
You're going to display a canvas print of a portrait of the two of you. Why not let your guests get in on the action? Make it extra-special by displaying a fabulous piece of artwork in your home for the next 50 years.
What do you think about these ideas? Let me know in the comments below!
Images obtained via The Pink Bride's Pinterest account.