Wedding planning can often take months, if not over a year.  From the venue, the food and the guest list to the search for that perfect dress, the buildup that goes into preparing for your wedding day is often as stressful as it is exciting.  Because getting hitched is one of the biggest milestones in a couples life, the following weeks may lead them to ask, "what now?"
Although many couples imagine the time after the wedding to be full of marital bliss, many newlyweds discover that the sudden shift in their lives can lead to a time of stress and fear of losing the spark they had when they were dating.  One of the most important things to keep in mind during this readjustment period is that, as a couple, you have vowed to take on life together, and that means learning how to be together as partners. There is nothing more important than spending quality time together, keeping things fresh and new as you learn and grow as one.  
Whether you are planning a special occasion or a weekly surprise outing with your significant other, we have compiled 12 swoon-worthy date night ideas for every month of your first year of marriage.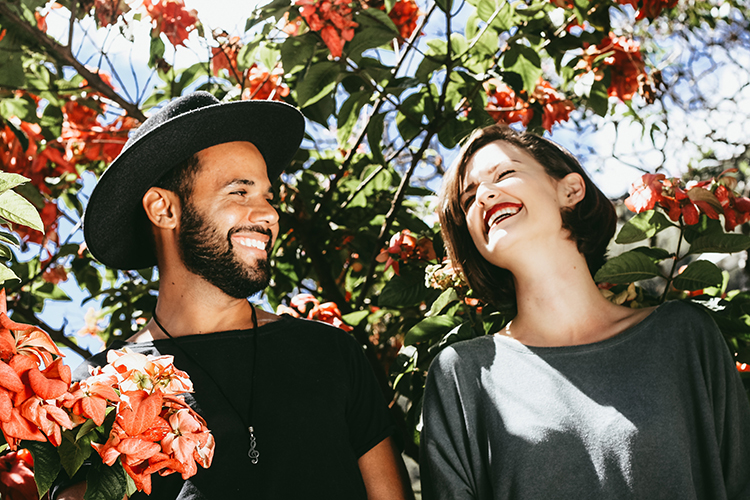 1. Complete a goal together
Accomplishing a goal as a couple is one of the best ways to feel closer to your partner.  Whether you are taking that spin class at the local gym you've been wanting to try or training for a 5K, goal setting is one of the most important and fun ways to turn something that may seem like a chore to something you look forward to during the week.
2.  Enroll in a non-credit college course
Most universities have lists of non-credit college courses offered for anyone who wants to learn a new trade.  These classes are available for little to no cost and are usually offered once or twice a week during a school semester.  From astronomy to photography or even a cooking class, there's something for everyone!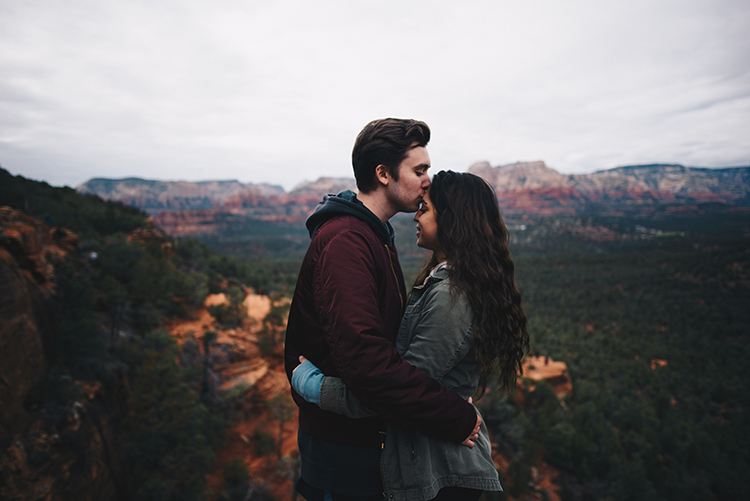 3. Take a spontaneous trip
We've all had the dream of going on a random mini-vacay, now it's time to turn it into reality.  Traveling doesn't mean you have to spend a ton of money, and whether you're flying or taking the car, there are several fun day and weekend trips to take.  One of our favorite and most thrilling ideas is to choose a spot on a map with your eyes covered and to go there with your significant other for a fun getaway.
4.  Go fruit picking
Going fruit picking is always fun, no matter what the season.  Although what you get mainly depends on where you live, picking apples, strawberries, blueberries or any other colorful fruit is sure to get you feeling like a kid again, and give you some exercise in the process.
5.  Drink wine at an art studio
There are tons of art studios that let you drink wine while getting your hands dirty in paint or clay.  Have a fun afternoon trying to paint portraits of each other or spend time throwing clay on a pottery wheel while reenacting that scene from Ghost you've always loved.  Be sure to bring some bottle openers while you're at it too!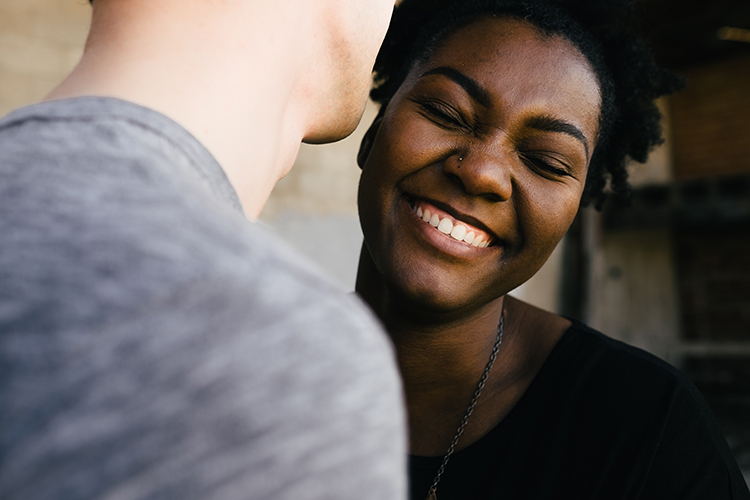 6.  Volunteer Together
A great way to feel connected to your spouse and community is to plan a weekly, bi-weekly or monthly marriage volunteer day.  There are plenty of places looking for help, including serving at a soup kitchen or giving your time at an animal shelter. Plus, who knows, you may find a furry little friend to take home too!
7.  Host a "Drink, Talk, Learn" night
This idea is hands down one of our favorite and most creative date night ideas.  Similar to a TED Talk, "Drink, Talk, Learn" parties are a totally nerdy and fun way to get to know your partner better.  The rules of the game are to prepare a 3-minute lecture and slideshow on something you're passionate about. According to Twitter user @Miexriir who gained popularity for becoming internet famous after her tweet about her local DTL party went viral, "the point is to deliver presentations on stuff you find interesting and want to share/inform/tell/rant to the rest of us all while drinking and having a good time."
8.  Choreograph a dance together
Although it may sound cheesy, choreographing a dance together is a totally silly and fun way to spend a date night.  Whether you're doing the salsa or freestyling it to some 90s rap, you're guaranteed to have a fun time showing off your best dance moves.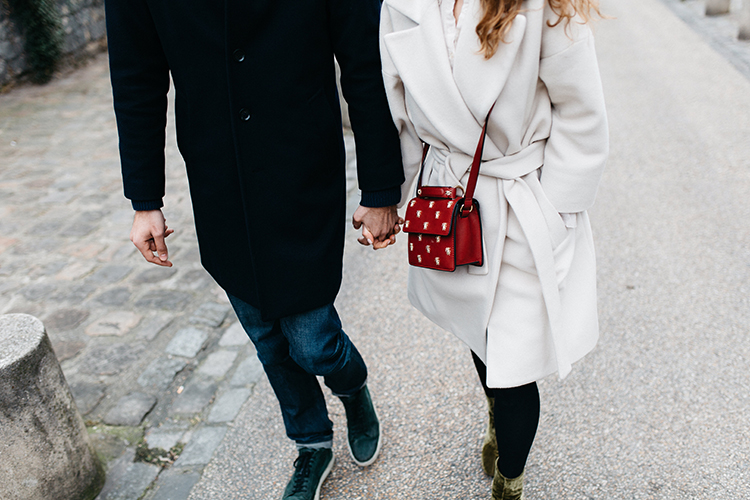 9.  Tour downtown
Even if you've lived in the same city since you were a kid, going out and touring your city like a newbie is still a great way to spend time together.  Instead of touring the local museum or art gallery, try signing up for something more out of your comfort zone like a local beer tour or an outing to your city's most haunted sights.  Make sure to bring along your camera to capture any spooky ghosts you run into!
10.  Build an adult fort
Building blanket forts were one of the hallmark moments of childhood, so what better to play into that nostalgia than by making your own with your significant other.  Stack a bunch of pillows and blankets under the kitchen table, make some popcorn, throw on a movie and you're ready for a perfect date night!
11.  Go food truck hunting
With the increasing popularity of food trucks, you can often find them scattered around town.  Get in the car, ride your bike or go by foot and go food truck hunting. Whether it be street tacos, slices of pizza or a delicious burger, you're sure to find something you love.
12. Have a Pantry Cook off
Cooking for your spouse can always be a romantic experience, but why not take it up a notch?  Try making your own "Mystery Box Challenge" from your favorite cooking show. Throw in a few random ingredients from the pantry and surprise your chef with a fun twist on home cooking.  You'll be laughing all night as you try to tackle the challenge with your partner.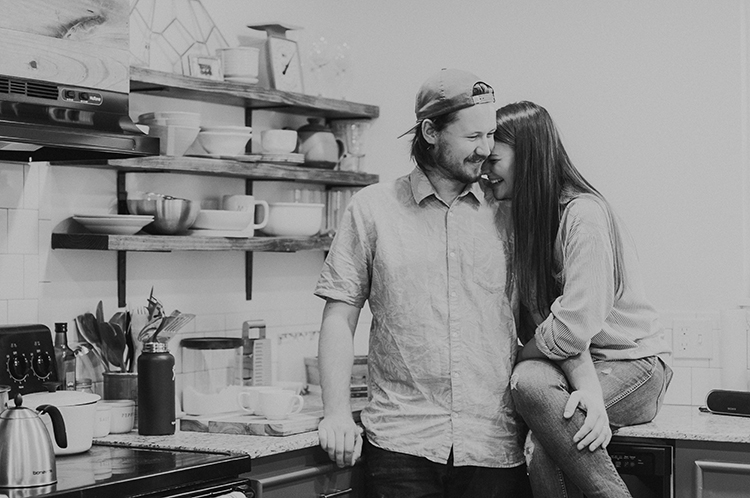 What is your ideal date night?
Photos courtesy of Unsplash:
Matheus Ferrero
Nathan McBride
Tanja Heffner
Sweet Ice Cream Photography
Simply Sg Photography