Wedding days can be stressful. It's a big day, emotions are running high, lots of people coming and going, and most importantly, getting ready to say "I Do!". With all of that going on, of course there are things that get overlooked. This list of 15 wedding day morning of essentials will help be sure that even the smallest bobby pin is available for your special day!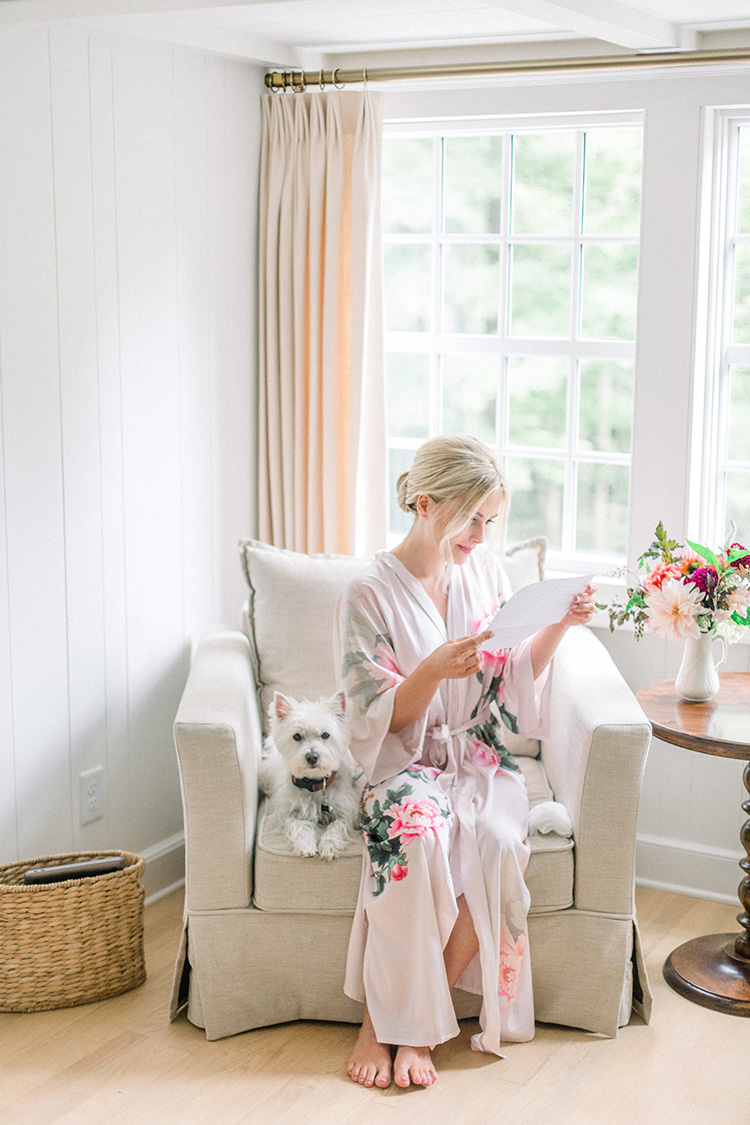 Positive Vibes
First and foremost, positive vibes only! From you, your squad, and your hired pros. It's understandable to be a little nervous or have a freak out moment or two, but don't let that take over for the whole morning. Remember, the whole day is about you getting to marry the love of your life and spending your life with them. The wedding is a celebration of you two, and as long as you're together, that's all that matters! 
The Trusty Timeline
Not necessarily something you need to have handy all morning long, but to at least know the basic rundown of your timeline (either from your personal planning or from your wedding planner) is a must! That way you and your girls can be on time and ready, and you don't have to stress. If this is something you don't want to deal with day of, pass to your MOH. 
Cell Phone Chargers
When the festivities start early and you're bound to take photos getting ready, a cell phone charger is a necessity with a capital n!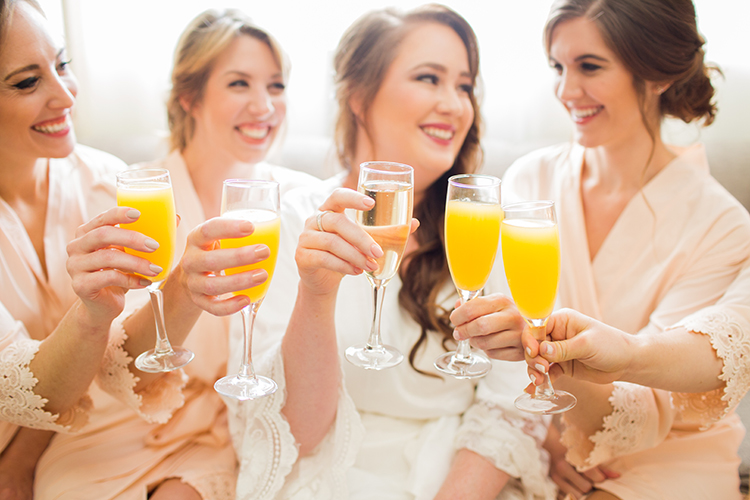 Delicious Snacks
Speaking of early days, your wedding day will also be a long one. You'll need to fuel up long before the reception, so be sure to have a light lunch and include some of your favorite snacks! Extra points for a tasty charcuterie board for everyone!
Water!
Along with your fav snacks, be sure to drink water! You would be surprised how exhausting weddings are, and how much you'll be talking and smiling all day long. 
Mints
After all, you will be kissing a little later in the day, so pop a mint or two after those snacks and drinks!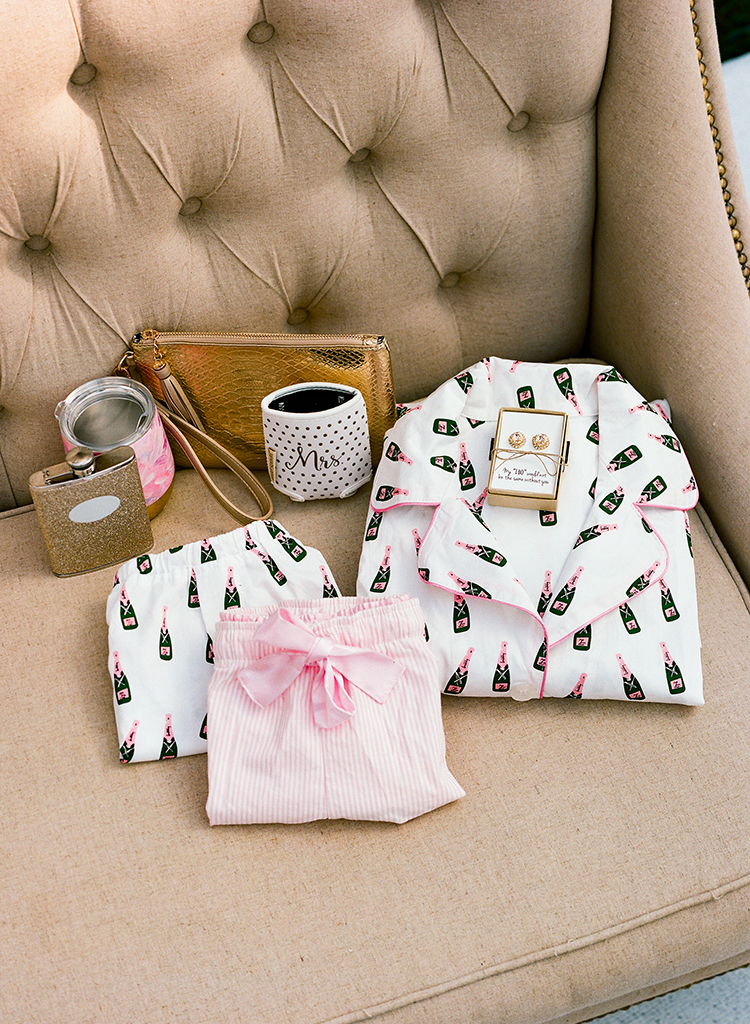 Tissues
An obvious choice huh? Tissues are of course on this list because, well, ugly crying. 
Extra Makeup & Remover
Having extra makeup for touch ups and some makeup remover just in case is good to have on hand! 
The Right Undergarments
In a rush, you may forget that you'll be wearing white all day long, so bright pink undergarments that you grabbed the morning of may not be entirely appropriate. Be sure to pack these beforehand and to include any shapewear you'll need too! 
Pro tip: Try to not wear a bra the morning of to avoid those harsh, red lines in photos after you change.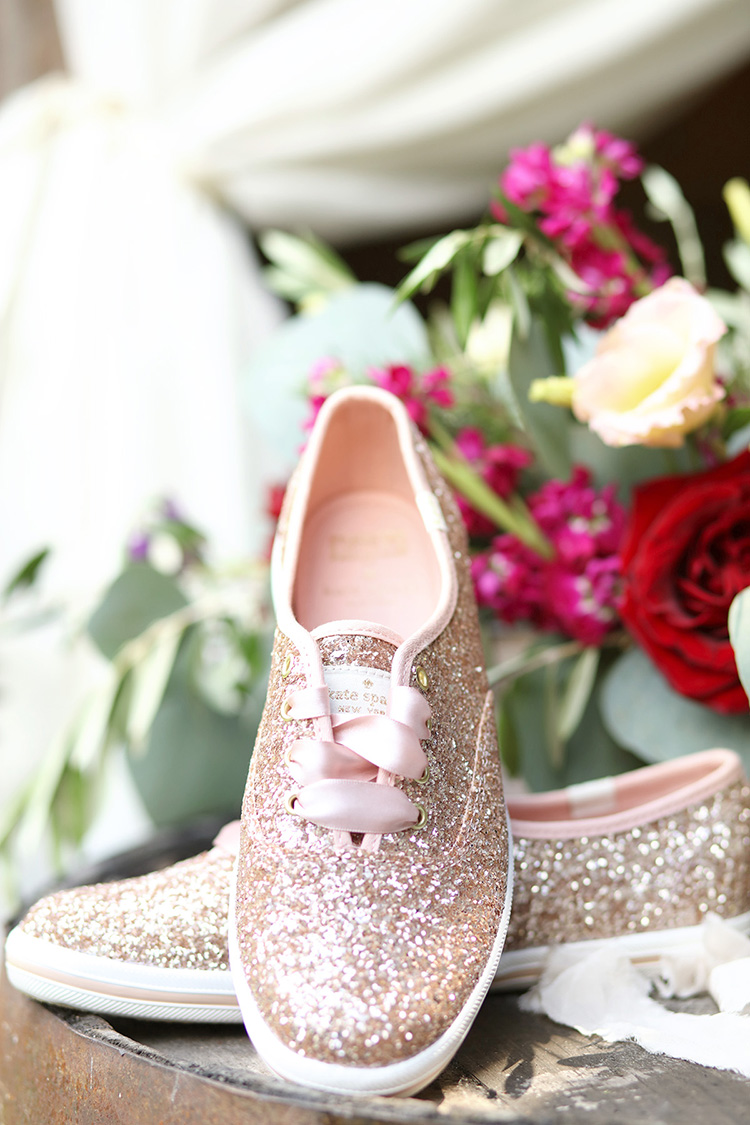 Shoes (and extra shoes)
Of course, you'll need your pretty wedding day shoes, but don't forget maybe another pair that's more comfortable for the dance floor! 
Emergency Items
Including band-aids, safety pins, double stick tape, lint roller, bobby pins, scissors, tampons, stain remover, wipes, and anything else you can think of. You would be surprised how often these are needed.
Jewelry & Mementos
Your jewelry and any other special mementos like brooches, hair clips, and bouquet charms should definitely be brought along, but be sure to keep them in a safe place the morning of!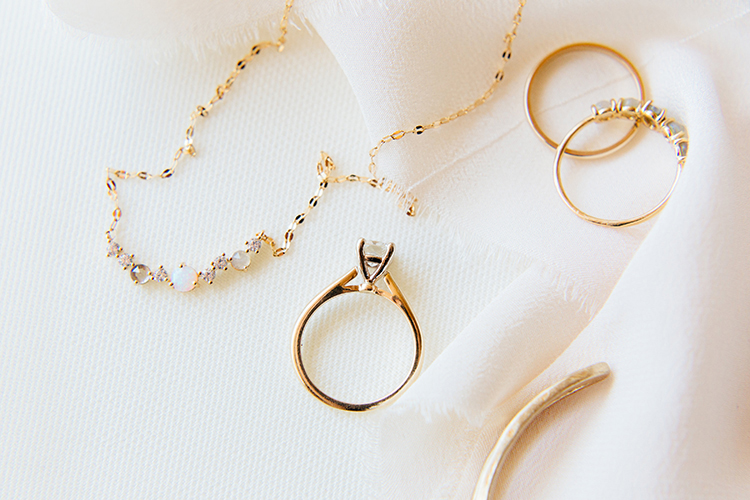 Your Signature Scent
We love the idea of a signature wedding day scent. It's a smell that will always transport you back to this special day, and will help you feel totally put together when you walk down the aisle. 
Gifts
The morning of is a wonderful time to give gifts to your closest people. Typical gifts given the morning of the wedding day is one for your future spouse, your parents, in-laws, and of course your wedding party! 
A Big Ol' Tote Bag
Last but not least, a big tote bag to carry it all!