Your wedding photos are some of the most important photos you will ever take in your life. These photos are priceless mementos that you will look back on frequently, pass down to your children, and display around your home. That is why I say choosing your wedding photographer is one of the three most significant decisions to make for your big day. No pressure, right?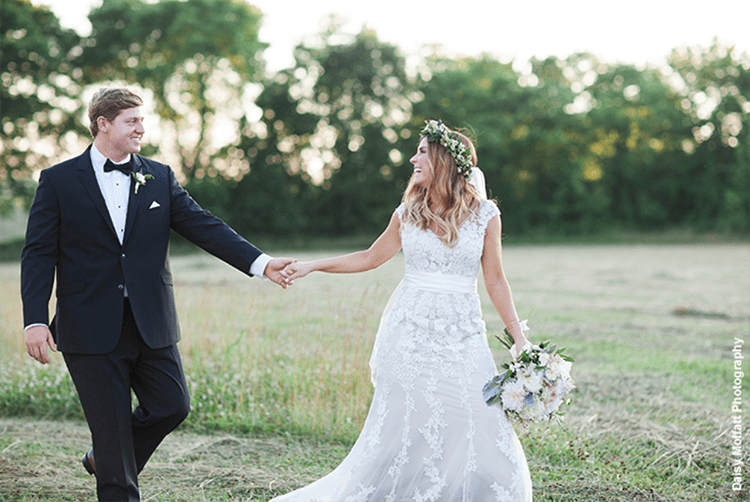 Personality is huge!
You will spend quite a bit of time with your photographer, from meetings to your actual wedding day. They will be with you when you step into your wedding gown until you are whisked away to your honeymoon. You need to be sure that your personalities, communication styles, and visions click. An uncomfortable or stressed looking couple will definitely show in your photos, and who wants that? Your photographer should make you feel safe in front of the camera and enjoy the process.
Their photography style is also important.
Your vision for your day, and your photographer's vision for your photos may be two totally different things. You may think, "How can they be different, I mean, they're taking photos of MY wedding?" Well, photography styles are a huge factor in determining how your photos will actually turn out after editing, and even how the photographer takes the original photo.
Some photographers lean toward a more traditional style of posed photos. You know the ones, where you and your family are all standing together with big, happy smiles. Basically, take a look at your parent's or grandparent's wedding photos, and they're pretty similar. They possess a timeless quality that will last generations. Most photographers keep aspects of this style, while incorporating others too.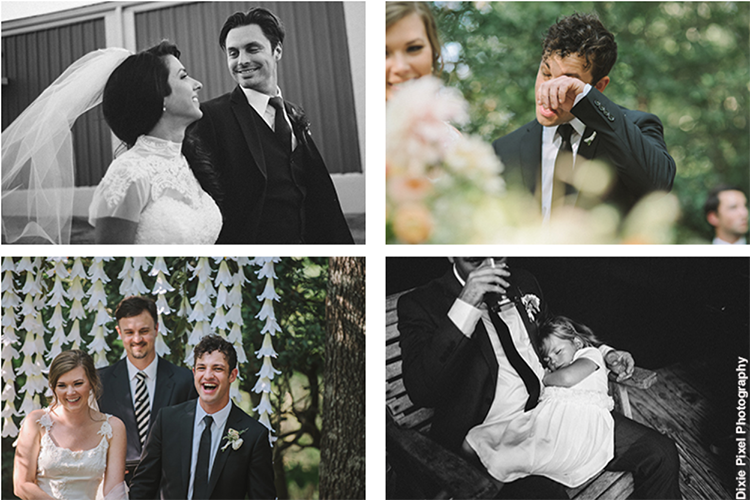 Photojournalistic style is the new trend in wedding photography, and I can totally see why! These shots are completely candid, and capture the raw emotion during your wedding day. Think of it as visual storytelling. This type of photographer is great at blending in, and shooting the events as they happen, rather than posing you. These photographers will give you some direction when needed, but the end result is a more casual, intimate feel, and my favorite!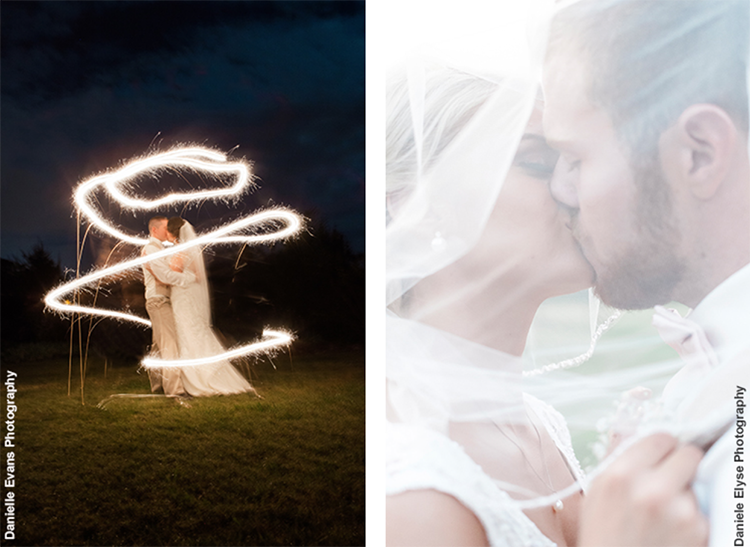 Fine art or editorial wedding photography is a mixture of using different angles, creative lighting, uncommon backgrounds, and advanced editing techniques for a photo entirely unique. These are usually posed, and highly unrealistic in terms of capturing the moment. However, the end result is stunning and rare.
Which style works best for you?
Certain photographers mix a little from each style to create something completely individualistic. Some play with natural light for a candid feel, but help create poses for you. Others may take a classic group shot of the wedding party with a totally unexpected background.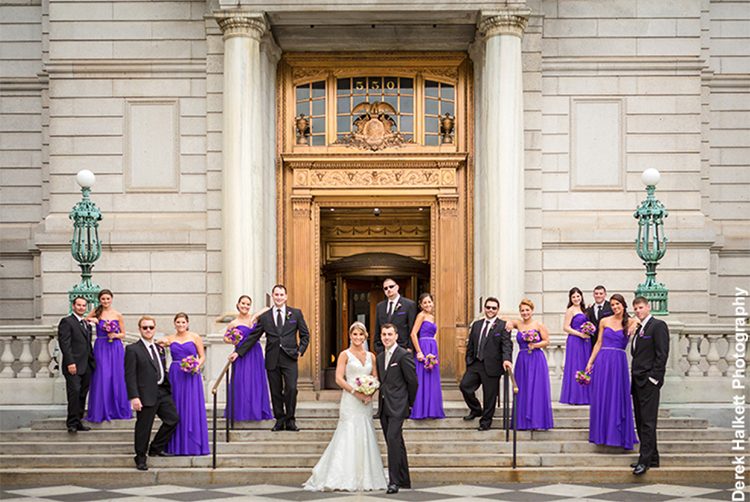 Now, choosing your photographer.
Do some research online, read reviews, check out websites, and ask friends and family for their recommendations. When you have a list of photographers you think you would like, meet with them in person or at least through video chat if they aren't located in your area. You can only find out so much from their website, and you need to make sure that their personality and style works with yours.
You can discuss what photography approach you like best, what all they offer, and get a sense of who they are. I suggest looking through a full gallery from an actual wedding they've shot, so you can get a complete view of their work, not just their highlights. Pay attention to the moments they capture, and imagine if those were your wedding photos. Are they important to you? Would you like to hang that in your home?
My next piece of advice is get all the details up front. You will want to find out if there is a deal breaker beforehand. Some of those may include:
What is their turnaround time?

It takes a considerable amount of time to shoot and especially edit your photos. You want to make sure that your photographer has the time and resources available for a timely turnaround for you to receive your highly anticipated photos.

Will they be the photographer on site the day of?

Some photographers book multiple weddings in the same weekend, then hire other photographers (or maybe a part of their team) to shoot a wedding for them. If this is the case, does that person have the same style as the photographer you want?

Their price point.

What will you receive for your investment? How many prints you receive, and what are the prices for their prints, besides their initial package, in case you would like to add more. Engagement sessions, how many hours are included for your wedding day, any digital files included, do they archive their images, online gallery, and social media sharing are also all aspects of what might be covered in your cost.

Second shooters on the day of.

Do they use a second shooter on the wedding day, or are they solo? Is that an extra fee?

Travel expenses.

Will they have to travel, and will that be included in your cost?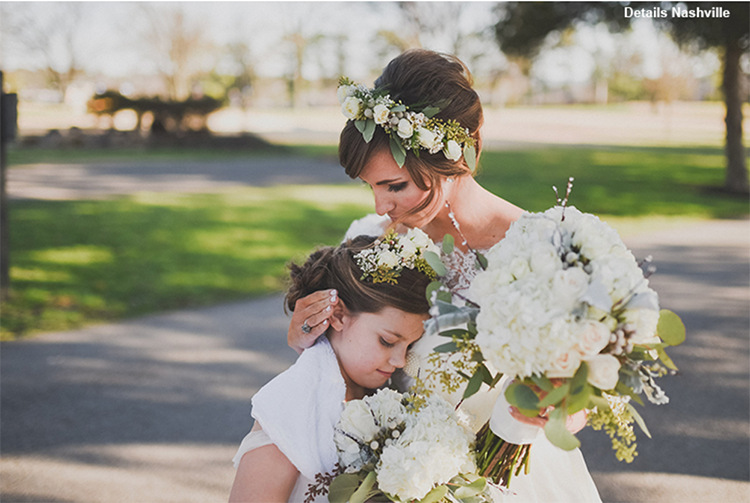 You've hired your photographer! Now, what?
Once you find your perfect match and take the plunge, you'll want to be open with your photographer about what you are looking for specifically. Let them know any big moments that are crucial for you. If you want a first look, tell them how.  Do you want your groom to be blindfolded, or just turned around? Maybe you want a photo of your mom helping you get ready, or a special family member's reaction. Even if they have a more candid style, they will know to be ready to capture this important photo for you.
However, don't overpower your photographer with your entire wedding Pinterest board, or a long list of must-have shots. If you like their style, take it easy and trust them to create those magical moments and photos for you!
Photographers bring to the table numerous creative ideas and expert knowledge – ask for their advice! After all, this is part of what you're paying for. Their job is to document this day, and by asking for their opinions you get first-hand, trusted insight. These shots may very well turn out to be your favorites!
Don't feel pressure to hire a friend or family member.
Your cousin just started her own side photography business and has asked to shoot your wedding, or a friend did some photos for her newspaper in college and offers to do yours for free. It's hard to say no, as you're imagining all the money you could save, or the fact that they will be a part of your special day in an unique way. However! You need to weigh the risk against the benefit. Compare style, resources, and ability against those of a professional. Cheaper doesn't necessarily mean a better value, and there are no do-overs of your wedding day!
When hiring a professional, you are paying for much more than a few hours of their time.  You can expect flawless prints, crisp focused images, professional editing and, technical knowledge of lighting and angles (so you look amazing), and the list goes on! Not to mention the advantages of a seasoned pro that can handle any dilemma that might arise. The best wedding photographers know that emotions run high on these special days, and will bring a calming presence no matter what the situation.
Some photographers do have a higher price point,  and the quality of their work should show you why. Consider this an investment that will stand the test of time rather than a fee. After all, these are photos that will be passed down, generation to generation.