The Beatles' tunes cover a variety of topics, but one of the most prevalent subjects is love. Because of the band's songwriting talent and superb musical ability, they've given brides and grooms a ton of options to use as a first dance song for a wedding. Read on for five love songs by The Beatles to consider for that first dance as a married couple!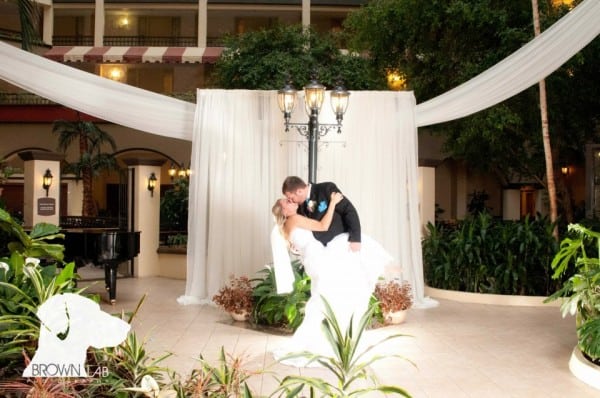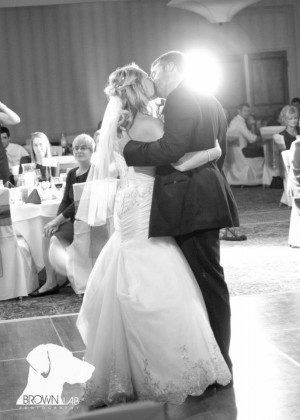 1. "Something"

This tune was the only one written by lead guitarist George Harrison to top the US charts while he was in the band. Paul McCartney praised it as one of the best songs Harrison had ever written, and at the time it was released, Frank Sinatra called it "the greatest love song of the past 50 years."
With its lyrics on trying to describe that certain quality the love of your life possesses and its sweet, slow melody, you and your groom will certainly enjoy using this as the first number on the dance floor.
One of the first songs McCartney wrote, at the age of 16, the Beatles used this fun tune as one they could play when the electricity went out or the amplifiers broke down.
If you and your groom are going for a more lighthearted twirl around the dance floor, this cheery song that talks about imaging your lives together in the future is sure to please.
3. "In My Life"
This song is fifth on Rolling Stone's list of  Beatles' 100 Greatest Songs and is ranked 23rd on their list of The 500 Greatest Songs of all time. Lennon wrote the lyrics as a generalized meditation on his past, and it's become of The Beatles most frequently-recorded songs.
"In my Life" is from the singer's viewpoint as he contemplates all the memories and people he's known throughout his life but focuses on one special person who stands apart from all others…perfect for that special moment on the dance floor with just you and your groom.
4. "Real Love"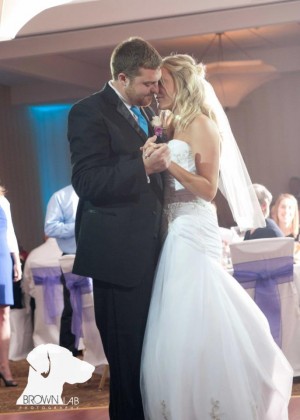 The background of this beautiful tune is interesting in that it was written by Lennon after the band had broken up and was meant for a solo project of his. However, after Lennon passed away, the rest of the Beatles got together, reworked the song, and released it in 1996.
Many couples will be able to identify with the honesty-filled lyrics on waiting for that incredible one-of-a-kind love and finally receiving that blessing in their lives.
Written by Lennon in the late 1960s, he referred to the song as perhaps the best, most poetic lyric he ever wrote.
Ok, although this is not technically a love song, it's a wonderfully melodic tune that has a sort of soft, romantic feel to it that makes it a great choice for a first dance number!
The Beatles' fans span all generations, so if you and your groom choose to use one of their songs for the first dance at your wedding reception, your guests are bound to enjoy it as well! For more musical inspiration, be sure to check out the previous installments of our First Dance Songs series here!
All photos courtesy of the Brown Lab Photography Facebook page.