Whether you've been planning your dream wedding since you were a little girl or are six months into the engagement with little to show for it, chances are that you can seriously benefit from a professional wedding planner.
That being said, brides often pause when it comes to hiring a pro to coordinate the biggest day of their lives, assuming they're better off to save the cash or ask family or friends to coordinate the day (either for free or at rock-bottom prices). A professional wedding planner isn't a vendor category you should write off as a "splurge" from the beginning, though! I chatted with Betsy McKay of Memphis wedding planning and design company Salt Style & Events to give you three fast yet must-know reasons why hiring a pro today can save you both time and stress tomorrow. Read on for her commentary!
1. A professional wedding planner can help maximize your budget due to amazing vendor relationships that get you valuable referral discounts.
Most wedding planners more than return the cost of their services to your pocket after accounting for all the little ways they save you money, from start to finish. One of the most valuable ways they do this is via solid vendor relationships that get you the most bang for your buck. Consider it similar to a friend who can get you an all-access pass at a concert just by dropping her name. While likely not as glamorous as that sounds, a wedding pro really can help get your wedding to the "inner circle" of vendor selection and options at even more affordable prices than you imagined.
"Having a relationship matters," Betsy states. "You never have to worry with the stress of negotiating or the uncertainty of reading the fine print in contracts."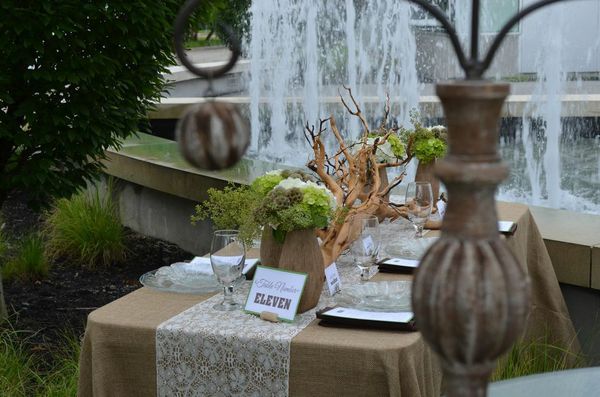 2. Your wedding planner can also handle all the stressful little details surrounding the wedding, acting as your guide for both decisions and décor needs.
Regardless of the role at the wedding, every person involved tends to have an opinion on how the day should go. A wedding planner not only will act as your advocate in every scenario, but he or she will also be able to assist in every little detail, guiding you through the rocky waters of first-time wedding planning.
"I'm the mediator in wedding planning," details Betsy. "Each vendor can be opinionated. I get you the best deals because I'm a full-time planner. If you take time to hire a professional planner, you can leave the stress at home! They'll take care of it for you."
Furthermore, your planner may just be an endless source of inspiration for décor needs! "I often help brides select colors and then get a feel for their vision, moving forward with selecting stationary and everything else. I focus a lot on branding your event," she adds.
3. Last but not least, a pro wedding planner defuses drama on your wedding day by being an impartial force that gently guides everyone and everything to stay on track.
While it's tempting to save the cash and ask your aunt or cousin to coordinate your wedding day, it can certainly end up being a stressful decision. After all, it's hard to get mad at family, and no one wants to lose friends by yelling at them on the day of the wedding because they forgot some detail a pro wouldn't.
"Wedding planners are a non-family mediator. That means no stress for you!" Betsy exclaims. "It's my job to diffuse situations. I can handle all the little mistakes without even bothering the bride or her mother."
Salt Style & Events focuses on creating classic and timeless designs in anything from home décor and personal style to planning the perfect event. They offer full-service options for styling and directing custom events. Oh, and that cute name? Betsy details that it's inspired by the beautiful, fresh, and relaxing traits of the coast – something she hopes to infuse within each event styled by Salt Style & Events.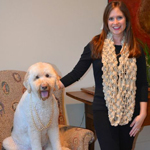 In further detail about Salt Style & Events, Betsy states, "Salt is a full service style and events company that specializes in creating custom events. Inspired by the love of anything coastal, we strive to make each project beautiful, fresh and stress-free. Salt works closely with clients to create an event design that will allow them to entertain in style and leave a lasting impression on guests. Salt, by definition, is an ingredient that gives savor, piquancy, or zest to something. We create flavorful events and serene spaces by fusing our creative talents with our clients' unique personalities. Salt focuses on events of all sizes, interior design projects and destination management services."
She has 10 years of experience working in the event industry and grew up in the South. She hopes to one day see Salt Style & Events move into a design office focusing on creating breathtaking home décor options.
If Salt Style & Events sounds like the perfect wedding planning and styling option for your big day, give Betsy a call today at (901)299-5945, and be sure to visit the website, Facebook page, Twitter, and Pinterest to learn more. Tell Betsy that The Pink Bride sent you!
Images courtesy of Betsy McKay.