Although there are so many wonderful happenings that occur during a wedding, if the guests attending your wedding are being honest, many would probably say one of the things they're most looking forward to is the cake! With so many options for flavors, fillings, and frosting, it can be a little overwhelming deciding on the perfect wedding cake to wow your family and friends (and more importantly, you and your groom!) on your big day.
For wedding cake inspiration, I spoke with Vicki Nelson of Signature Cakes by Vicki in Nashville to learn about six of her most popular cake flavors. Be forewarned, however, you may not want to read on an empty stomach…these flavors are sure to get you salivating!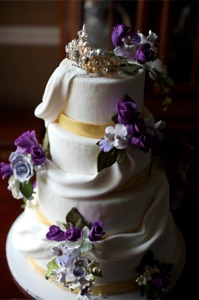 1. Buttermilk Spice
For the bride and groom with simple, yet classic taste, this wedding cake is ideal. Vicki combines molasses, cinnamon, nutmeg, allspice, brown sugar and buttermilk to make this cake an absolute pleasure for the taste buds! It's very popular with grooms and is especially requested for September – December weddings due to its autumn and winter appeal.
2. White Chocolate Truffle
This creamy butter cake is loaded with melted "Lindor" white chocolate truffles and is Vicki's original cake recipe! When couples have multiple flavors for the various tiers of their wedding cake, Vicki says this flavor is almost always chosen for at least one of those flavors. Pair this with a real raspberry fruit filling for a particularly delicious wedding day treat.
3. Caramel Butterscotch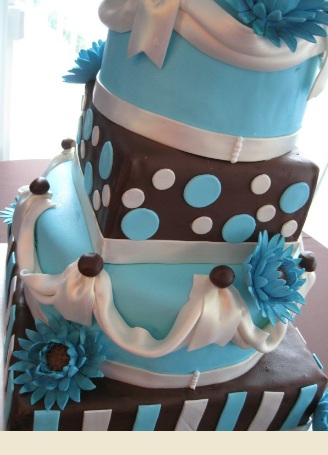 Brides with a definite sweet tooth, read on! Vicki describes this cake as a double dose of creamy caramel and butterscotch but light as a feather. It takes your taste buds back to the days of old and its comfort-food appeal makes it the most universally-liked across the board for brides who come to see Vicki.
4. Strawberry White Chocolate

If you are a bride who loves fruit and chocolate, this would make the perfect wedding cake! It's a non-traditional strawberry cake made with all natural fresh pureed strawberries and filled with little pieces of Lindt Swiss white chocolate. While some flavors on Vicki's menu are requested more frequently during certain seasons, the Strawberry White Chocolate cake is popular spring, summer, fall, and winter!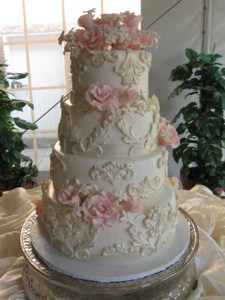 5. Hazelnut Milk Chocolate

Vicki starts this yummy wedding cake with a milk chocolate batter made with real cocoa, adds ground hazelnuts, hazelnut oil  and a couple of secret ingredients to create a lovely melt-in-your-mouth deliciousness! The Hazelnut Milk Chocolate is another flavor that is a favorite among grooms.
6. Key West Margaritaville
If a wedding cake with a tropical twist sounds especially enticing to you, this is definitely one to consider. The Key West Margaritaville cake's unique taste blends key lime pie and margarita flavors to create a fresh tangy cake that's perfect for any time of the year but tastes like Cinco de Mayo! While the Key West Margaritaville cake is fabulous all year-round, it's commonly favored by springtime brides.
I had the pleasure of trying Vicki's Strawberry White Chocolate cake at our Nashville Pink Bridal Show in August and was positively delighted with the perfect combination of fruit and chocolate! Heavenly. If any of the above wedding cakes sound like a wonderful addition to your big day, contact Vicki to find out more about her delicious masterpieces. Also, be sure to check out her website and Facebook page to discover even more flavors and learn about the custom cakes that can be created for you and your groom. Give Vicki a call at 615-513-2266, and tell her that The Pink Bride sent you!
All images courtesy of the Signature Cakes by Vicki website.