Whether you're a vegetarian yourself or simply know you'll have a large percentage of vegetarian guests at your wedding, coming up with a reception menu to fit everyone's dietary preferences can seem a bit daunting.
Don't worry, though! All you need is a little creativity and a fabulous caterer to help you design a reception menu that's both delicious and satisfying for all your guests. I spoke with Breelyn Bomba, the Catering Director of Tri-Cities catering company Main Street Cafe and Catering, to learn three hints for serving the vegetarian guests at your wedding.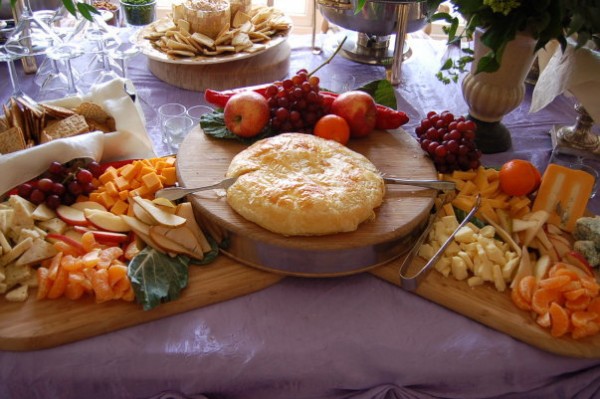 1. Consider food stations where vegetarians and non-vegetarians can both easily choose their meals.

Food stations are fabulous for weddings, because they allow guests to pick and choose what looks yummy to them. They also give people the opportunity to get up from their tables and mingle wit h the other guests.
One suggestion  Breelyn offers brides is to feature a taco bar at their wedding reception. This type of food station is great when serving a variety of guests because of its versatility. Guests can go for shredded chicken or tofu, and then add all different kinds of vegetables and cheeses – whatever best suits their dietary preferences!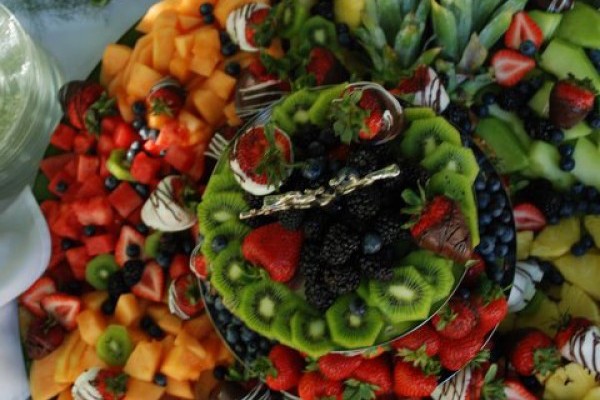 2. Think about how your favorite recipes can be altered to accommodate vegetarians.
If you have your heart set on a certain dish being served at your reception, but are worried about your vegetarian friends leaving on an empty stomach, fear not! A good caterer should be flexible and willing to work with you to accommodate the various diets of your guests.
When brides are concerned about certain dishes being edible for all their guests, Breelyn often has them bring in their favorite recipes and works with them to create delicious meatless versions.  This way, the bride can still get the meal she really wants for her wedding, and vegetarian guests won't have to go home hungry!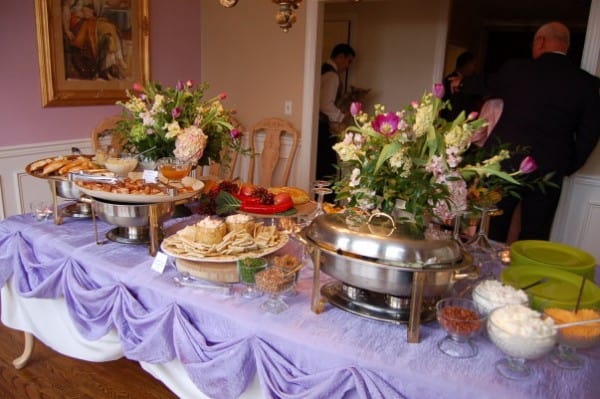 3. Take a look at different cultures to gain vegetarian inspiration.
If you're still stuck on what meals to serve at your wedding reception, it may help to take a look at different cultures to see how they incorporate vegetarian themes in their food.
Breelyn especially recommends brides look into Asian and Indian recipes to get ideas for reception fare. These cultures are generally known for using a lot of delicious vegetables and spices throughout the meal to create amazing mouth-watering dishes that vegetarians and meat-eaters alike will enjoy!
Breelyn and Main Street Cafe and Catering would love to help create the perfect wedding reception menu for you today! Check out their website and blog, and connect with them on Facebook. Give Breelyn a call at (423) 753-0353, and tell her The Pink Bride sent you!
Top and bottom photos courtesy of Main Street Cafe and Catering Facebook page.
Middle photo courtesy of Main Street Cafe and Catering website.