What makes a wedding portrait timeless? Is it in the intricate ways a couple poses or in the color of each photograph? I had the privilege of asking Nashville photographer Rob Mould of Rob Mould Photography this question, and he gladly proved how his photographs can stand the test of time! Read on to learn the best tips and trends for finding classic photography today!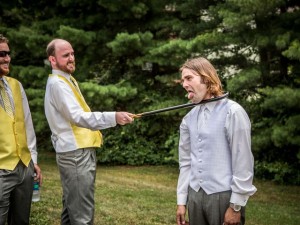 1. Find a photographer who values  discretion and has a wonderful personality that comforts you.
"Discretion is something my team and I value highly," Rob states. "We try to
take a step back during the festivities and make it more about the bride and groom.  The last thing we want is to intrude on the ceremony and ruin any special moments." It's also important to find a photographer with a personality that's not intrusive, too. "One of the most important things is for your photographer to have a great personality. Always choose a photographer who you could see yourself being good friends with! I want them to always be excited to see me! The couple and the photographer will be spending the whole day together, so you want everyone involved to relax and mesh well."
2. Look for a photographer who's into details!
This can help in more ways than one, brides! "If couples don't have a wedding planner for their big day, we can help to keep everything organized as we take their pictures. We get compliments all the time about how helpful we are!" exclaims Rob. Skilled photographers like Rob with the ability to multi-task are always a huge plus and relieves a lot of stress on a couple's big day!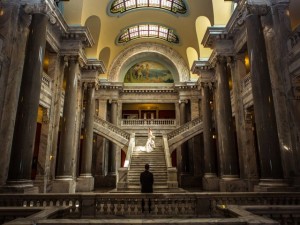 3. Seek someone who brings an assistant with him or her of the opposite sex.
"We always, always, always have two photographers at every wedding—a man and woman," explains Rob. "Our female photographer goes with the bride, and I always go with groom; this allows the couple to open up and feel more comfortable as they get ready!"
4. Don't be afraid of classic styles for your photos.
When asked if there was a trend Rob absolutely loves right now, he stated, "I love black and white photos—such a classic look." We love how black and white photos are a style we'll likely see for years to come, so a few wedding photos in black and white won't date your wedding! "I do love color photos, but black and whites allow you to focus more on the action being captured without a lot of distractions."
5. Find a photographer who is relentless about getting photographs of big moments.
This includes shots that capture those once-in-a-lifetime moments. "I  love the classic shot of a groom's face as his bride walks down the aisle. Even if they have done a first look together before the ceremony, it is absolutely priceless to see that look in his eyes," Rob notes.
6. When it comes to having timeless wedding pictures to look back on, never compromise on your decision.
Always look through the photographer's portfolio, and note any styles or editing trends that ultimately date your photos. As Rob states, "When you look at your wedding photos on your 30th anniversary, the natural look is what we think helps you remember that day perfectly. Pictures tell a story, and you don't want to see your wedding pictures years later and regret how they look. Our photography helps you remember your those special moments from beginning to end without being tarnished by time!"
Rob Mould is originally from Lexington and was doing landscape photography as a hobby. One of his friends was a wedding photographer and asked Rob to tag along and help shoot a client's ceremony. To his surprise, Rob ended up loving the wedding atmosphere! Rob began helping his friend more and more until he decided to start his own business. He has been independently photographing for 6 years and absolutely loves working with brides and grooms!
If Rob Mould's classic style is spot-on with the vision for your wedding day, now is your chance to contact this outstanding photographer! Be sure to visit his website or Facebook today and set up a consultation to find out more about Rob Mould's timeless taste. Tell Rob The Pink Bride sent you!
Images courtesy of Rob Mould Photography.
---
Post courtesy of guest blogger & Summer 2012 Intern, Sydney Atchley


Sydney Atchley has always had a love for all things weddings, which initially led her to becoming an intern for The Pink Bride during Summer 2012. She assisted for the season with proofreading and analysis of the stories and features published in the Pink Bride Magazine while also writing for the company's blog. She loves trying new crafts, experiencing a new hiking trail, and cozying up with a good book! Sydney is an English Literature major and Writing/Communication minor at Maryville College. She plans to graduate in 2014.