Most wedding days seem to be all about the bride – which of course, is understandable! However, we don't ever want to forget about our handsome grooms!
Today, I wanted to share 5 tips on how to make your groom stand out on your wedding day. These guys deserve to feel special too! And if your groom is anything like mine was, then he will want to stand out just like you will! After all, this day is about the both of you! 😉
1. Mix and Match Ties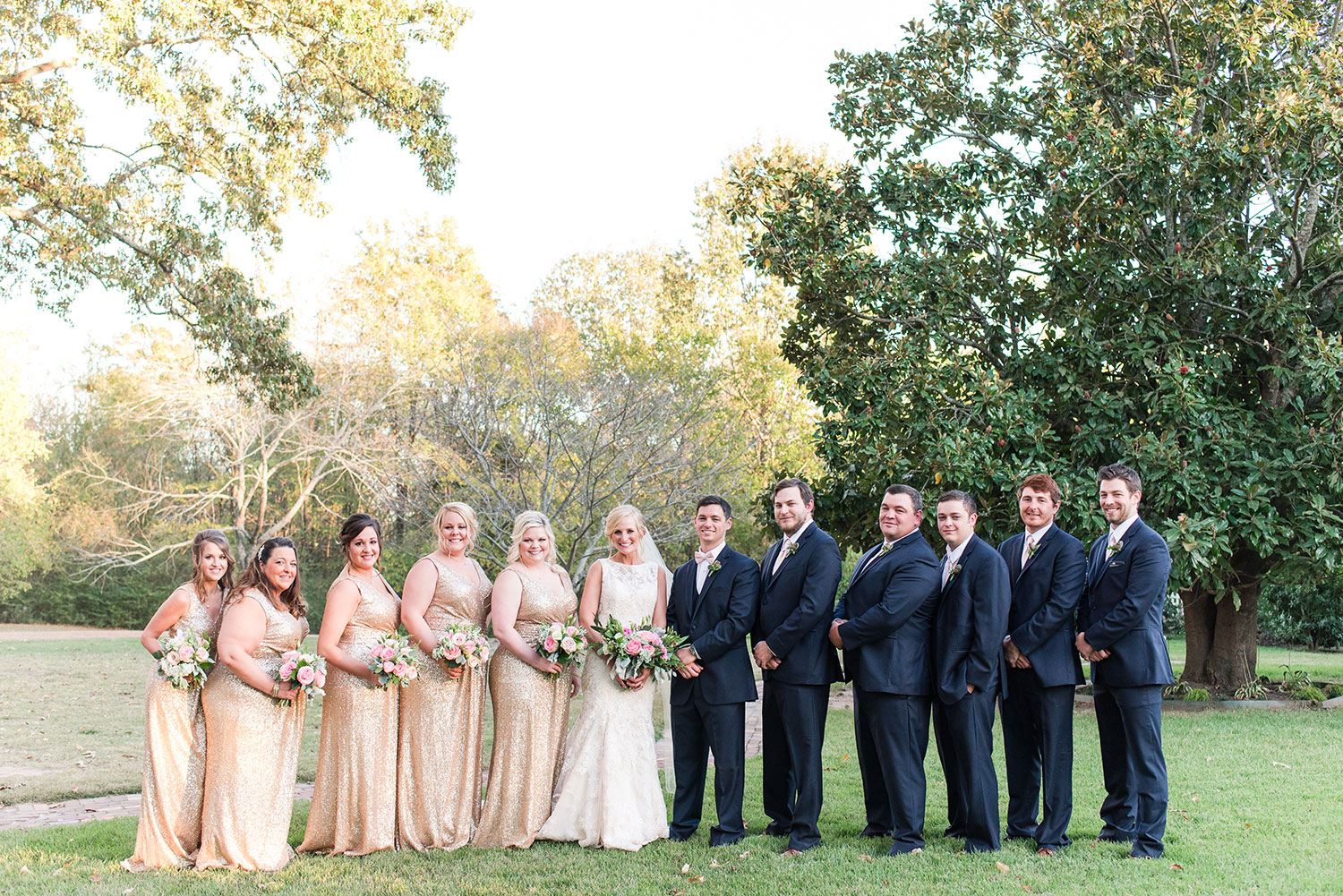 Photography: 3Eight Photography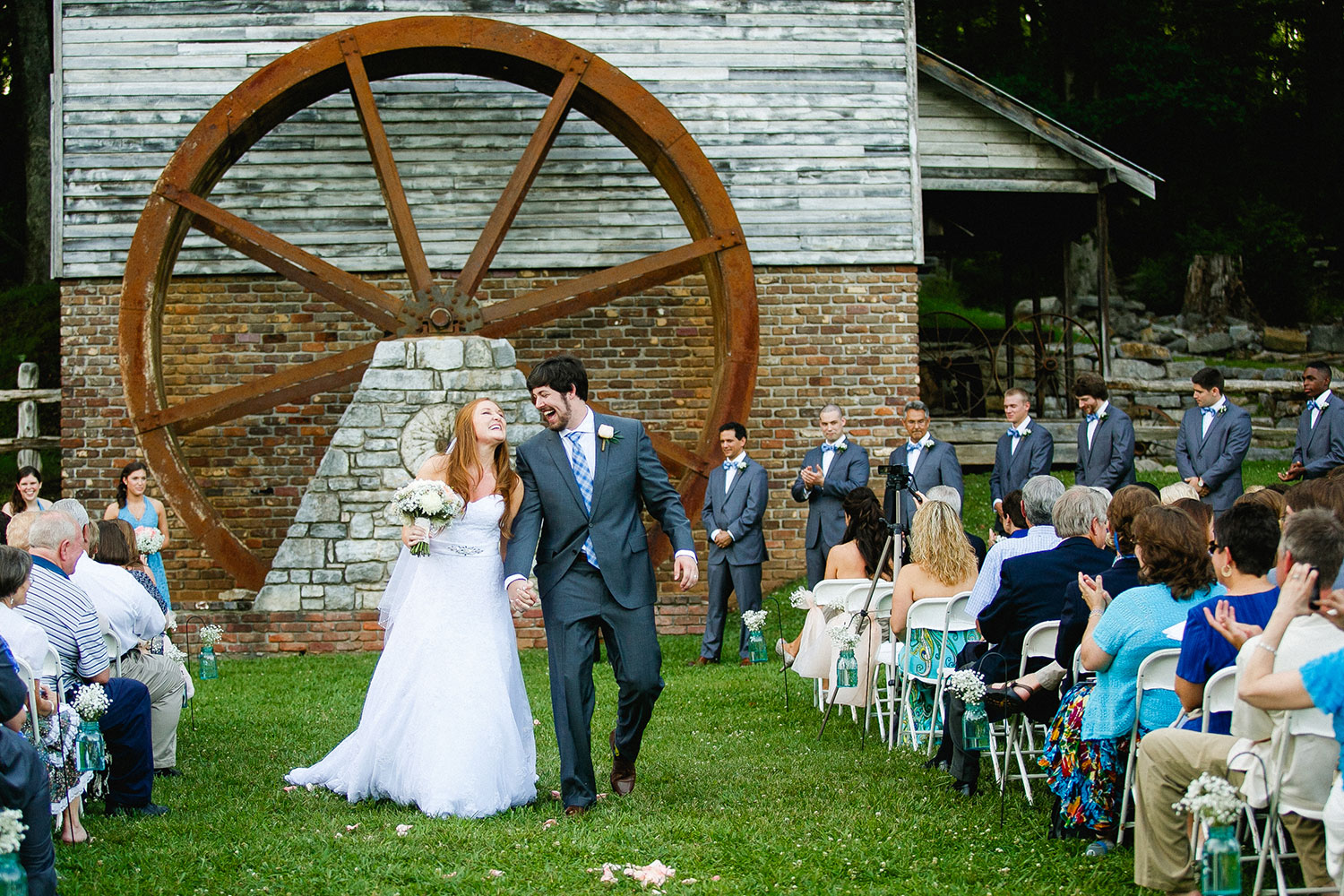 Photography: Brittany Conner
Letting your groom wear a different style of tie than his groomsmen is a subtle way for him to stand out. In today's fashion-forward world, both bow ties and long neck ties are stylish options to choose from. Along with this, there are different options as far as the layering pieces underneath your groom's suit or tux. This would be another simple way to help your groom stand out from the rest of the guys in your wedding. Suspenders, cummerbunds, vests – the options are endless!
2. Formalize the Groom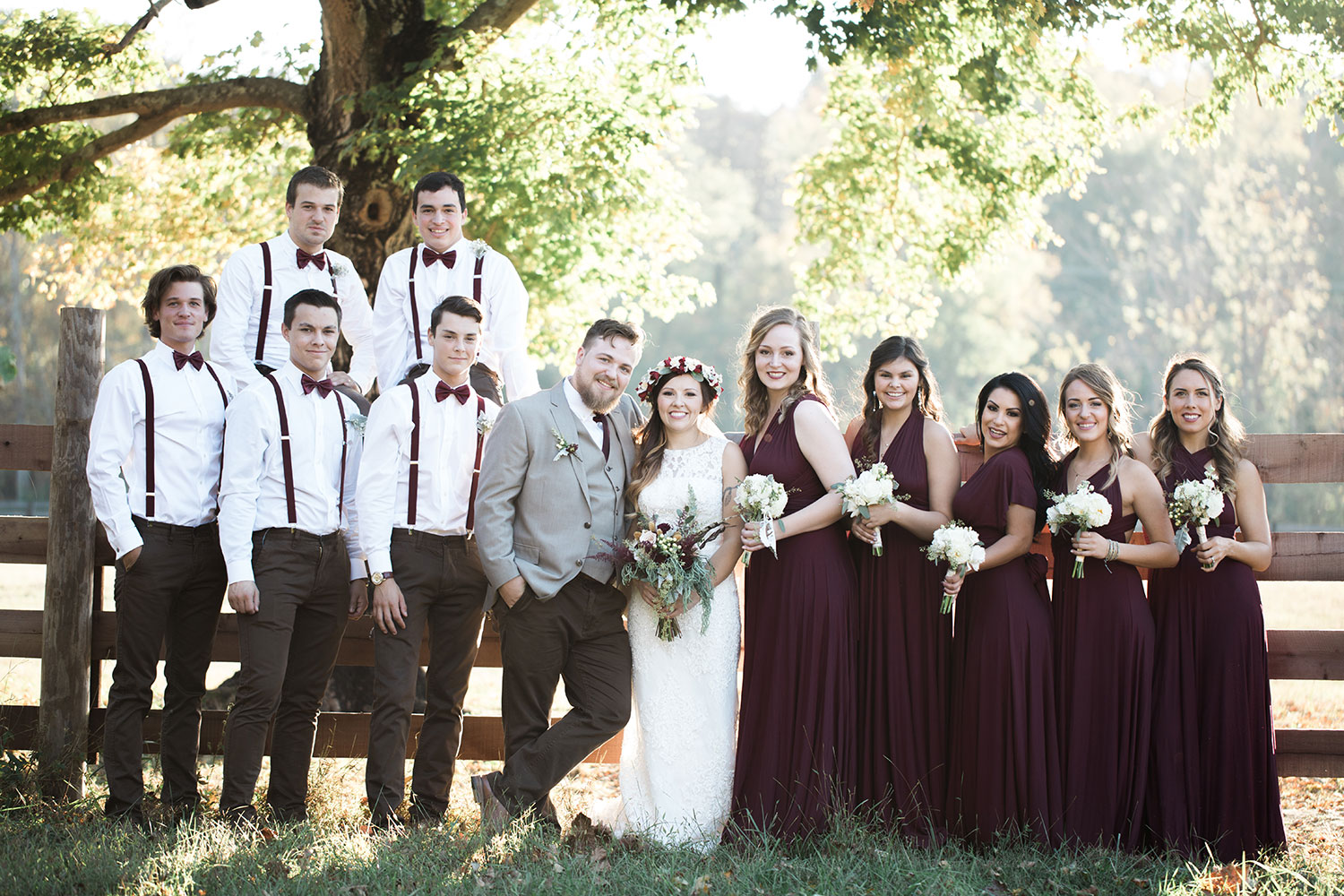 Photography: Frozen Exposure Photography & Cinematography
Your groom will certainly stand out when he is the only one in the bridal party wearing a vest and/or jacket. I love when the groom and groomsmen have coordinating outfits with the same pants, all while the groom is standing out on his own with a vest/jacket combo. Not to mention, this amps up the groom's personal style and makes his look appear more formal than the rest of the guys – which is totally acceptable since he is one of the stars of the show! This example is especially great for outdoor weddings because it allows the guys in your bridal party to stay cool on those hot spring and summer wedding days. Your groomsmen will thank you. 🙂
3. Classic White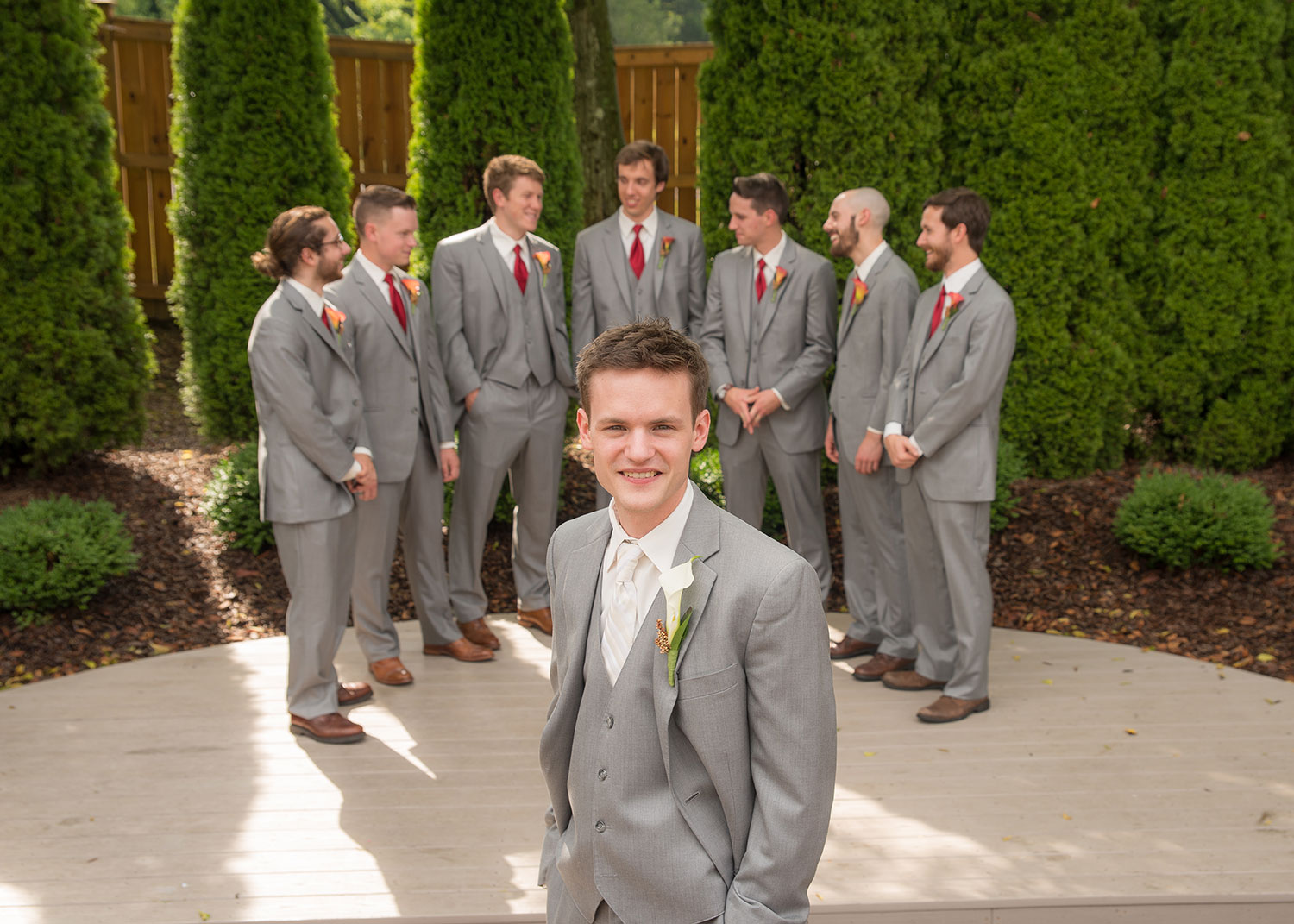 Photography: Brown Lab Photography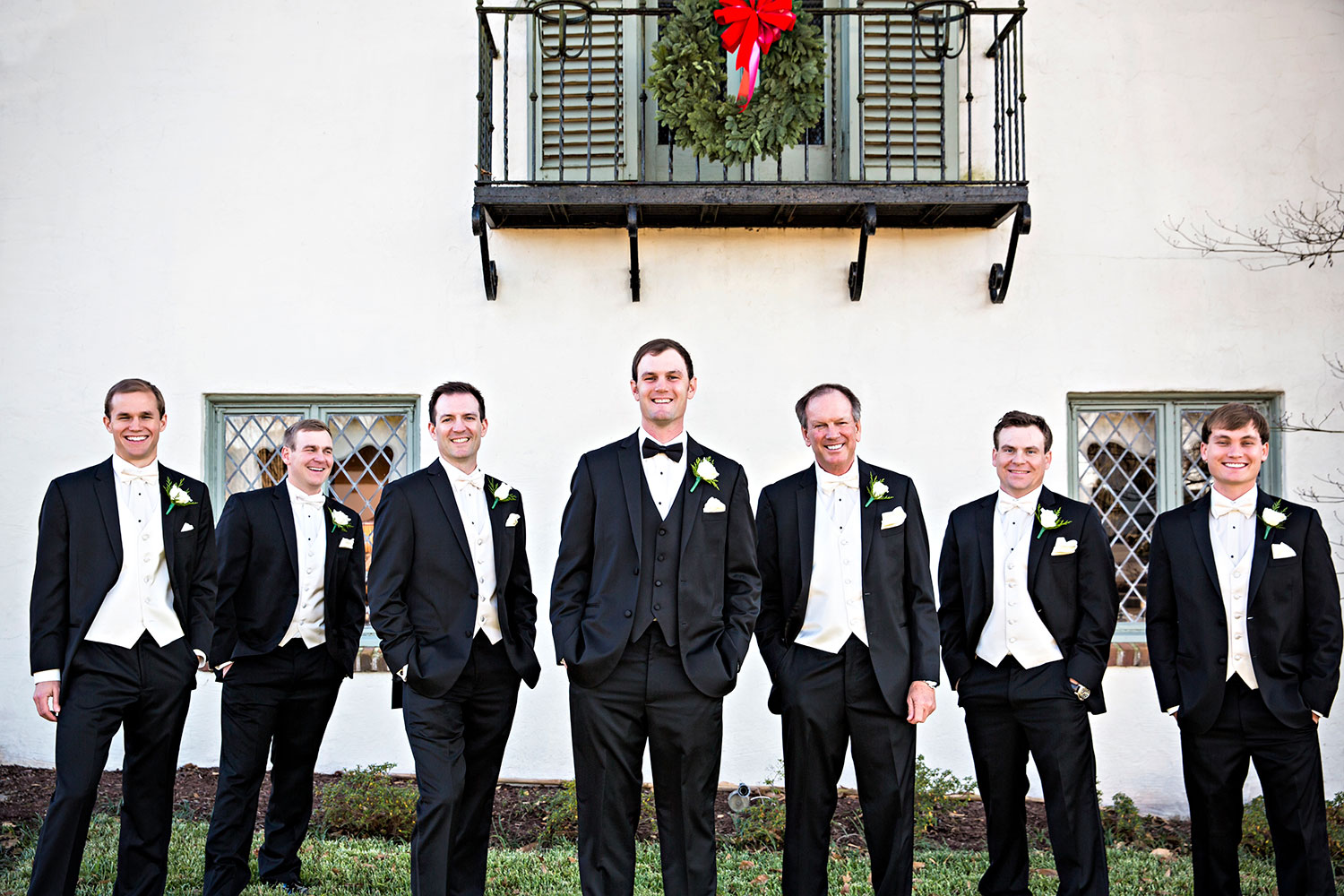 Photography: Waldorf Photographic Art
There are a couple of ways to go about this! A lot of grooms will wear a white tie and vest, while his groomsmen wear a different color. This is definitely one of the most popular ways for your groom to stand out. Along with this, you could ask for a different color flower or completely different boutonnière for your groom! Another example that is actually more modern is to put your groomsmen in the classic white tie and vest, while your groom stands out in black or a color to match your wedding's color palette.
4. Different Suits or Tuxes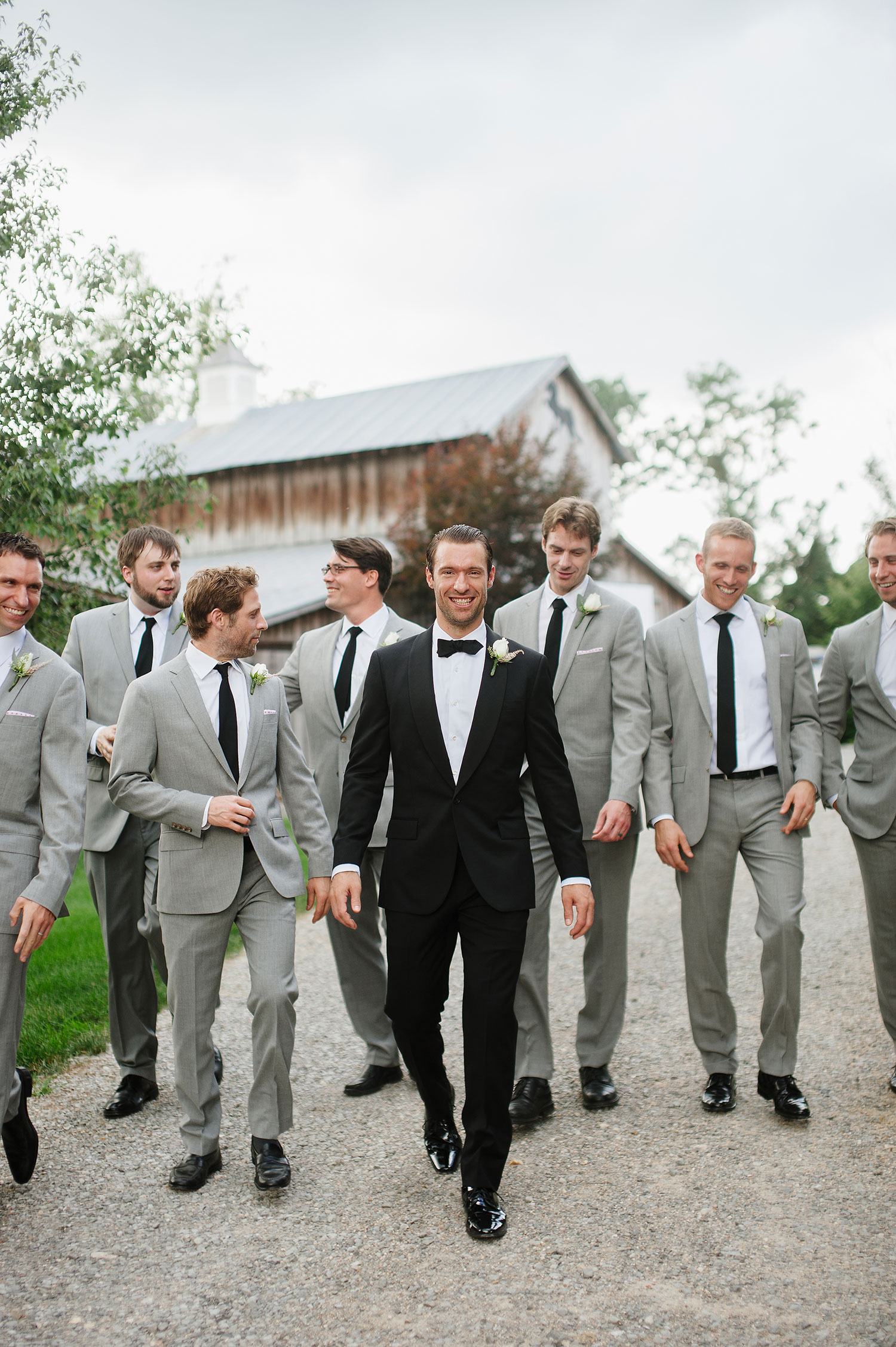 Photography: Jennie Andrews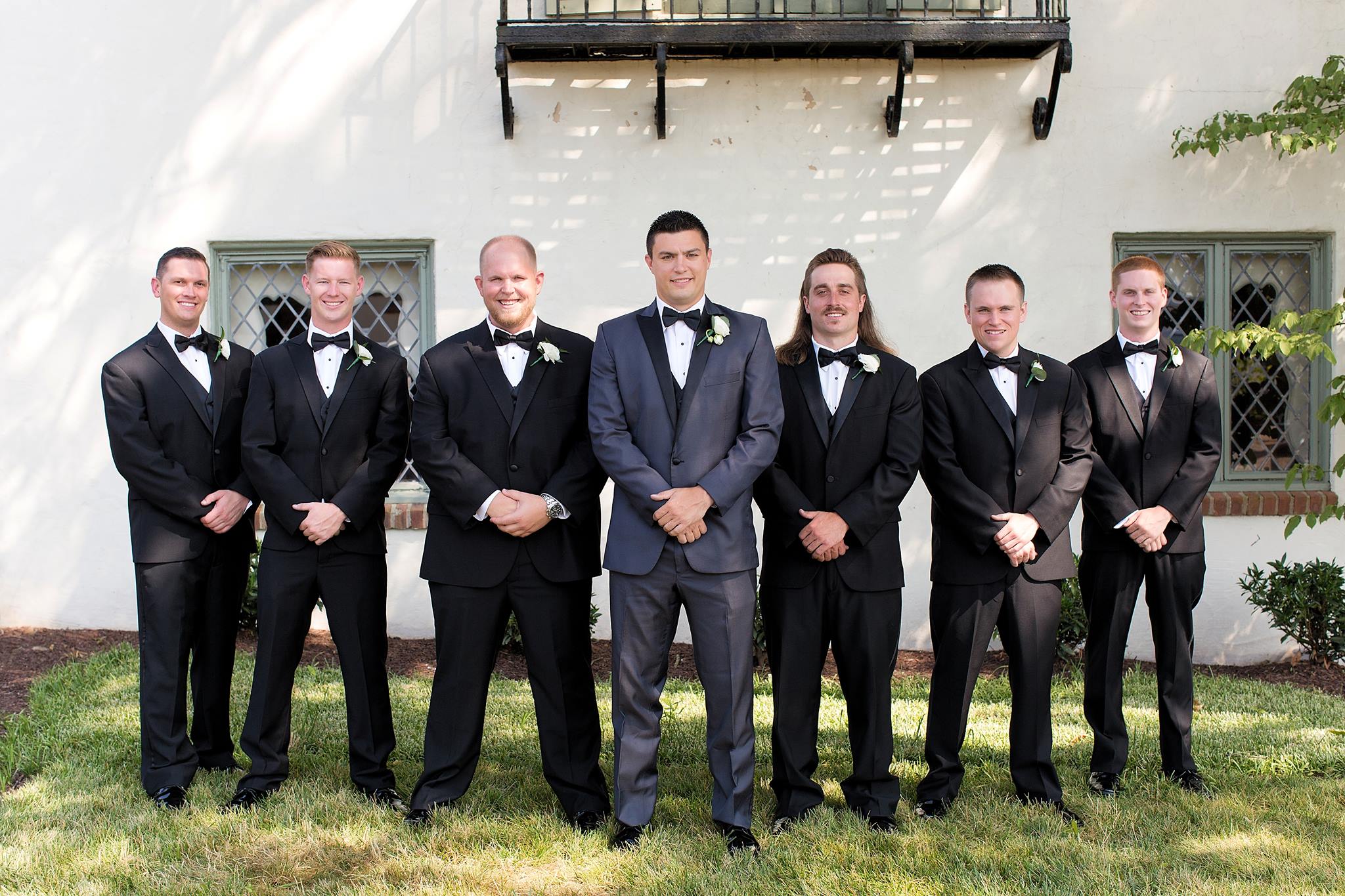 Photography: Katherine Birkbeck Photography
This is one of the most recent wedding trends when it comes to giving your groom a different look than the rest of the guys. We have noticed a lot more of this happening, and I, for one, am a little partial to this idea because that handsome groom in that dark gray tux from Menguin Tuxedos is my hubby! He didn't have many requests for our wedding day (because what groom really does?), but he did mention that he hoped we could find a way for him to stand out too (how precious is that?). Menguin was very instrumental in helping us find the right tux for him to stand out from the other guys, by sending us samples of different fabrics and then helping my groom find the perfect size in his tux. This is one of the most unique ways for your groom to be different from the rest of the men in the bridal party.
PS – If you are still debating on if your groom should wear a tux or a suit, read this! We've answered all of your questions on this matter!
5. Unique Processionals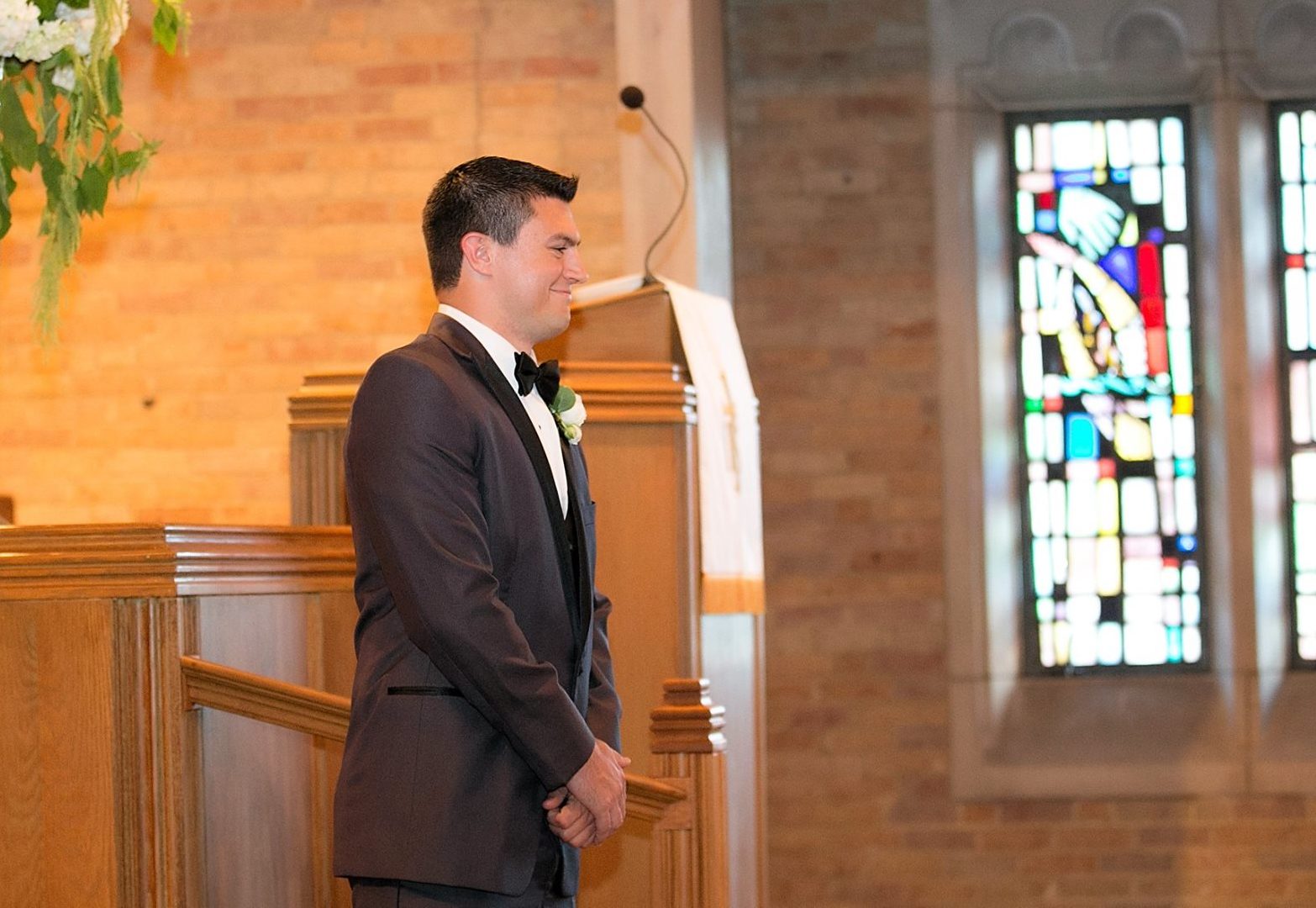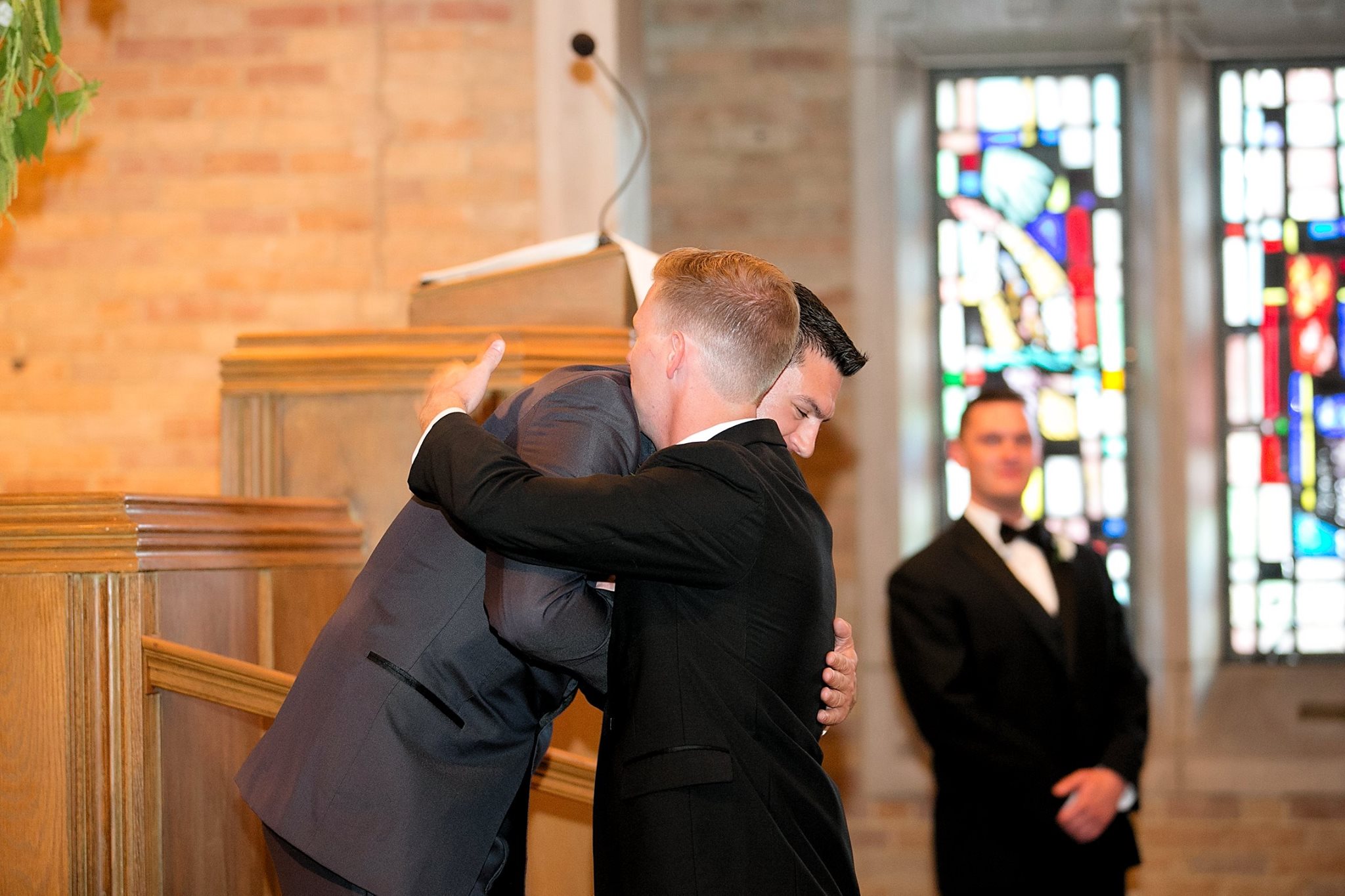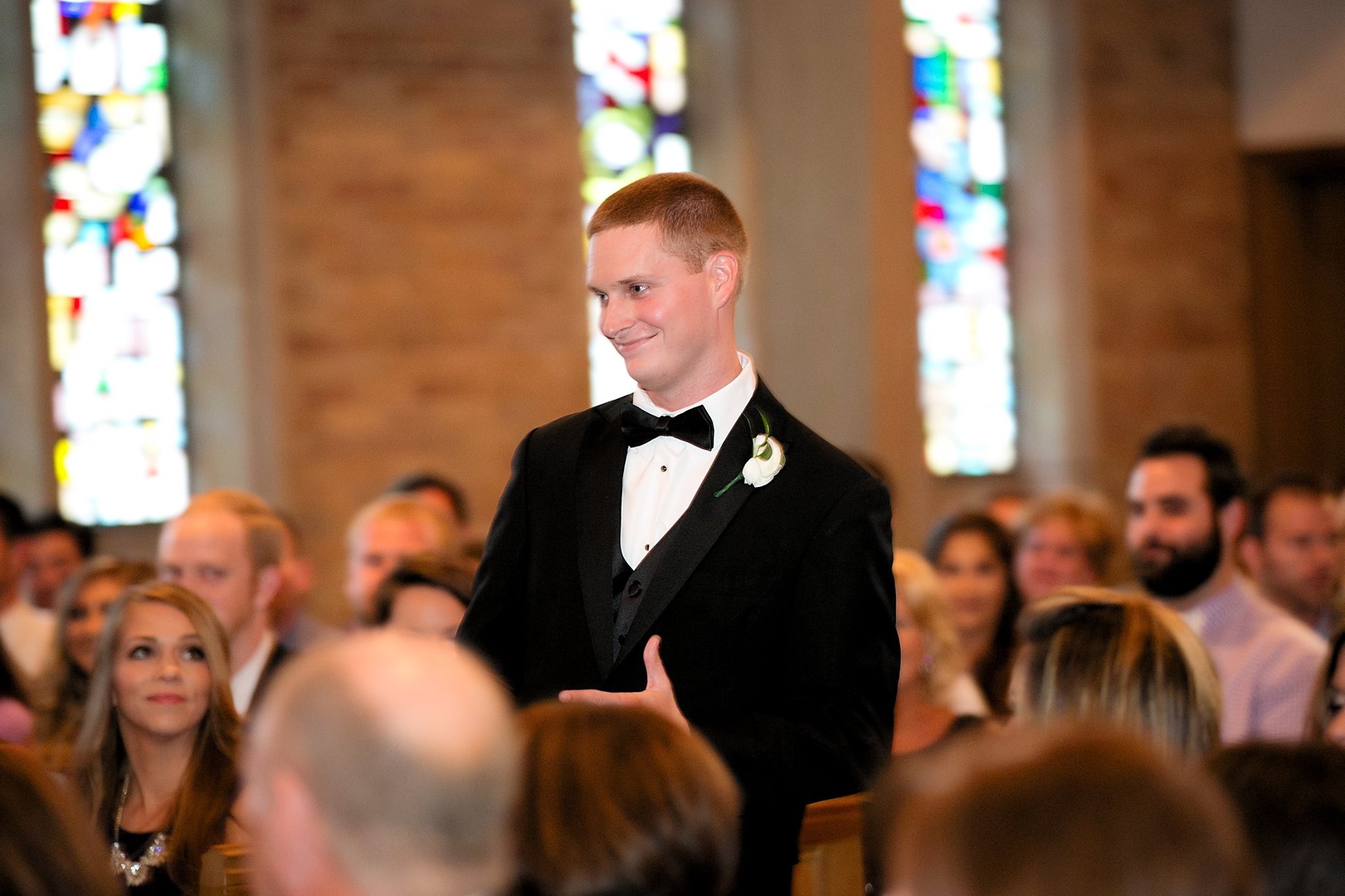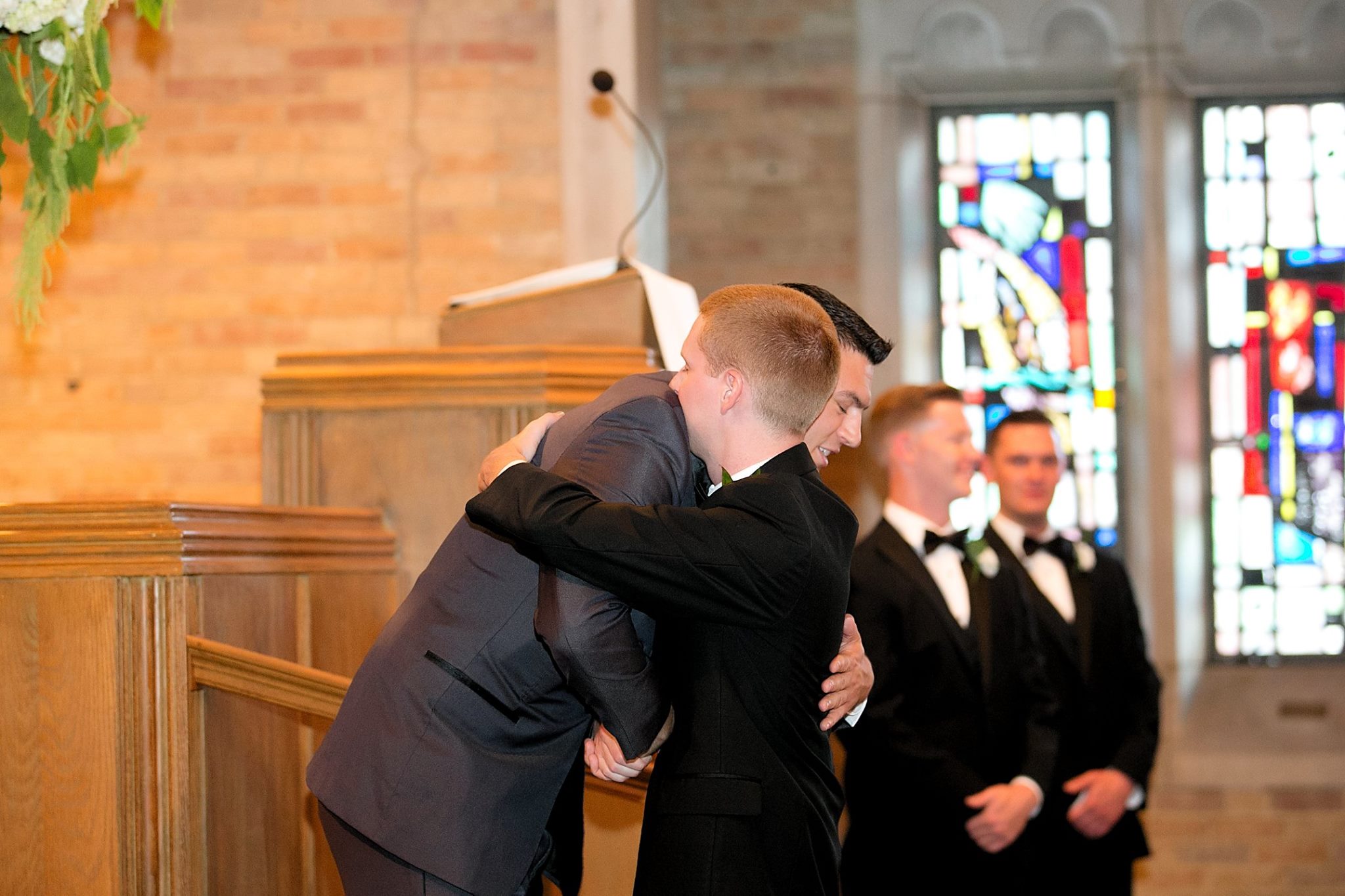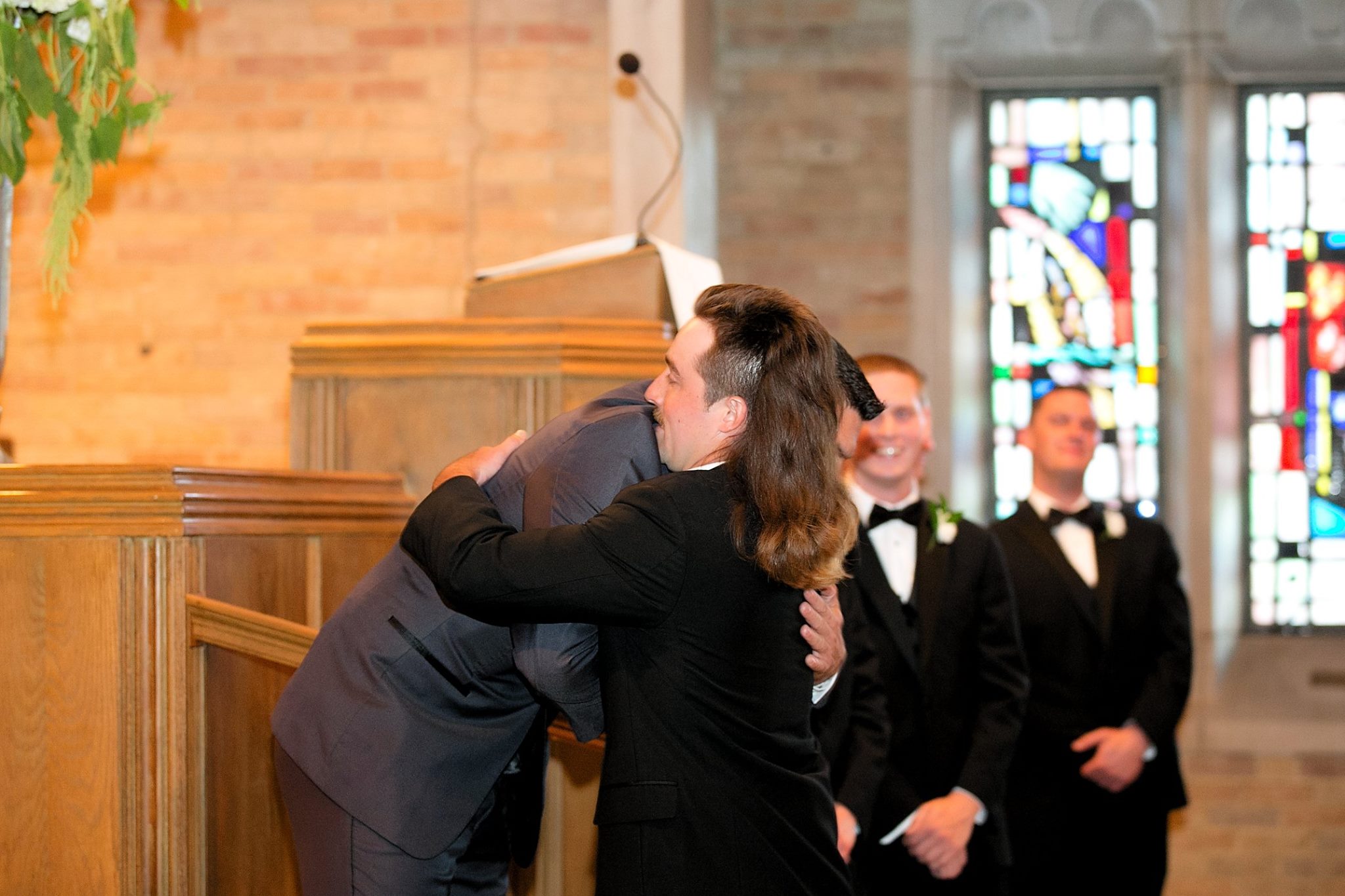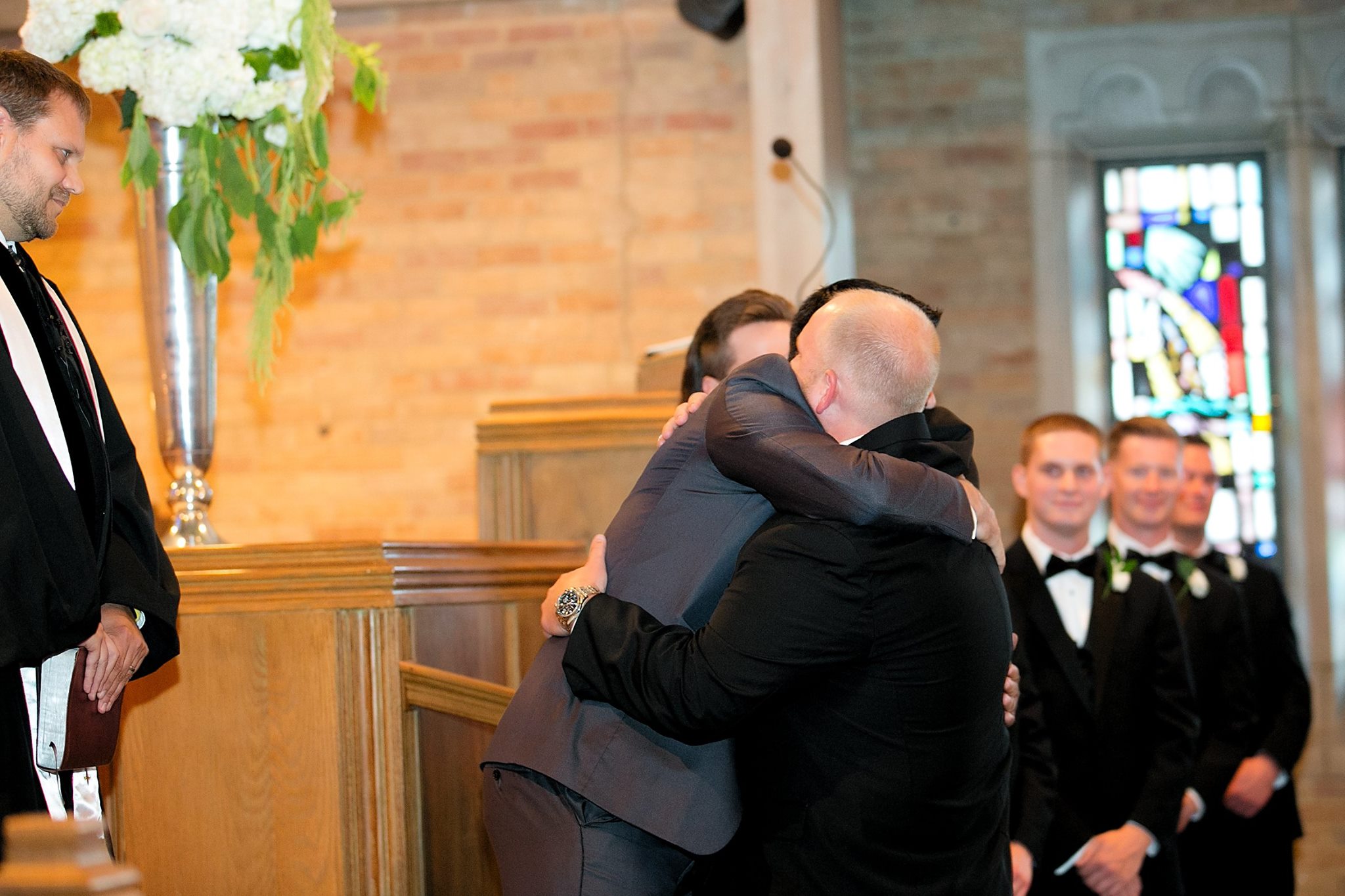 Photography: Katherine Birkbeck Photography
Enough with the fashionable ways to make your groom stand out! 😉 What about at the actual wedding itself?! One of the easiest and most efficient ways for this to happen is during the wedding processional. The most common entrance for the groom is to be led into the ceremony with the officiant and his groomsmen following right behind him. This typically happens before any of the ladies in the bridal party have entered the ceremony site. Although this is one of the more popular ways for your groom to enter, there are many options to mix up your wedding processional. One of my favorites that we have seen in the past is for your groom and the officiant to walk in together by coming up the aisle. Then, one by one, a groomsman & bridesmaid will walk in together. An alternative to this is to have your groom and officiant come in together then, each groomsman walks in solo, one at a time (prior to the bridesmaids). He will greet the groom with a hug or handshake and file off into his spot. This is special because your groom obviously stands out, but even more than that, the guests get to see the sentimental (& sometimes, funny) interactions between the groom and his best friends. My husband and I used this process at our wedding, and it made him feel so special coming into the ceremony on his own, while having a memorable moment with each of his best guys one last time, before becoming a married man!