Country clubs.
If you're like me, that phrase always conjures thoughts of manicured lawns, classy clientele, long and continuous rounds of golf, top-of-the-line food and drink, and members-only exclusivity. It's because of associations like that that myths exist about hosting your wedding or event at a country club. Whether derived from movies or books detailing the clubs as only for the social elite or from some other source, country clubs are often misunderstood by today's bride.
A country club is (among other attributes) a facility where guests can join to enjoy the various benefits of the property on a continuous basis. Members are often from many walks of life. But all those stunning details you've heard about – like swoon-worthy surroundings and mouth-watering food and drink – are exactly what you think: a cut above the rest!
To dispel a few of the most common myths I've heard about hosting your wedding or event at a country club, I reached out to Executive Chef James Allen of Blackthorn Club in Jonesborough. He graciously helped me debunk five of those myths with simple facts! Read on to learn why a country club would be the perfect locale for your nuptials – and why it's likely totally within your reach.
MYTH #1: You have to be a member to host your wedding or event at a country club.
Actually, non-members are more than welcome to host events at country club venues. Reach out about availability to see if your date is open!
"Anyone can have his or her wedding at Blackthorn Grille at The Ridges," Chef James details. "All of our venue spaces have reasonably priced Facility Charges that are comparable, if not edge, other venues around the Tri-Cities. Many people who decide to host their wedding at Blackthorn end up joining the club as either Social or Dining Members once they experience our food, service and amenities."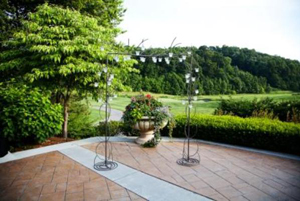 MYTH #2: It's insanely expensive compared to other venues.
This is definitely not true. Country clubs can offer you the very best in wedding venue service, food, and drink at surprisingly competitive prices.
Chef James adds, "Blackthorn Grille's prices and facility charges are very comparable to other venues around the Tri-Cities. Our banquet packages are structured to suit the most casual of weddings to an elegant Black Tie Evening, and everything in between. The Facility Charge covers all the essentials such as tables, linens, silverware, and so on, up to 125 people. Our partnership with Celebrate Rentals allows us to get you anything additionally that you might need for your special day at a great cost."
Members do have a perk or two when it comes to hosting events at the venue. Consider joining your local country club for fabulous amenities – and a possible discount on your wedding venue charge.
"One benefit that is extended to members of Blackthorn is that the facility fee is waived," Chef James details. "With our current Membership Drive, it's never been more affordable to enjoy exceptional golf, fine cuisine, tennis and the sparkling water of our pool this summer."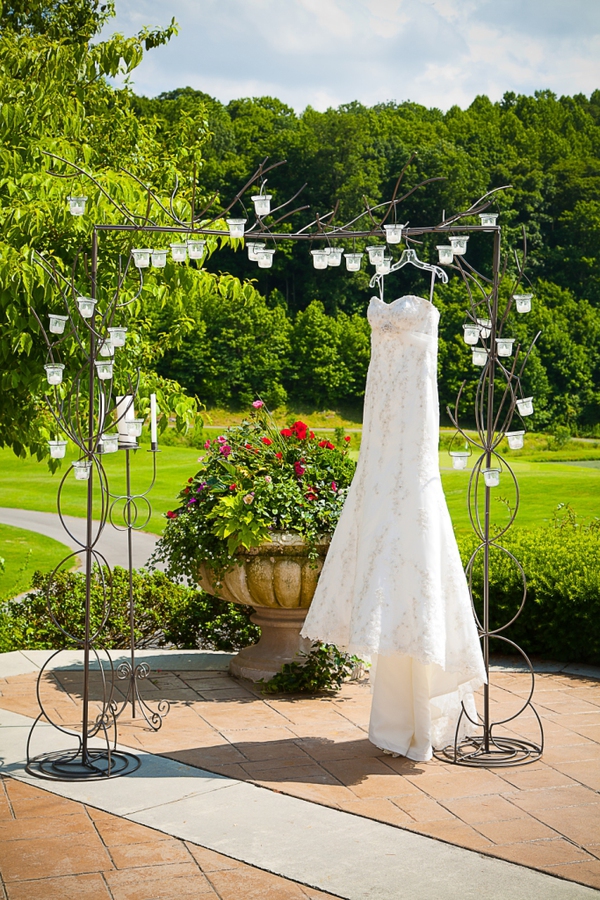 MYTH #3: Country clubs tend to micro-manage everything.
Again, this isn't any more true for a country club than it is for any other wedding venue. While they do have restrictions and safety precautions to abide by (just like every other wedding venue), their job is to help you create the wedding of your dreams. They certainly have the means to do so, too!
"At Blackthorn Grille at The Ridges," Chef James explains, "we realize it is your vision of the most special day in your life. We are here to help see that vision come to fruition. All of our staff strives to make your special day special, so we will be as hands-on or as hands-off as you would like."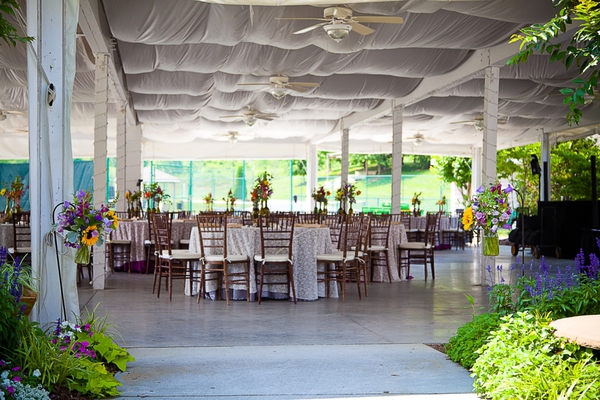 MYTH #4: You can't have a truly private event because members are always invited.
Absolutely not! When you host your event at a country club, you control the guest list, and by extension, your final costs. Members of the country club won't have an all-access pass or be invited to your event, so rest easy.
Chef James details, "When you host your wedding at Blackthorn, the space is yours. Besides the occasional golfers off in the distance, the only guests at your wedding will be the ones you invited, unless Vince Vaughn and Owen Wilson are in town." Ha!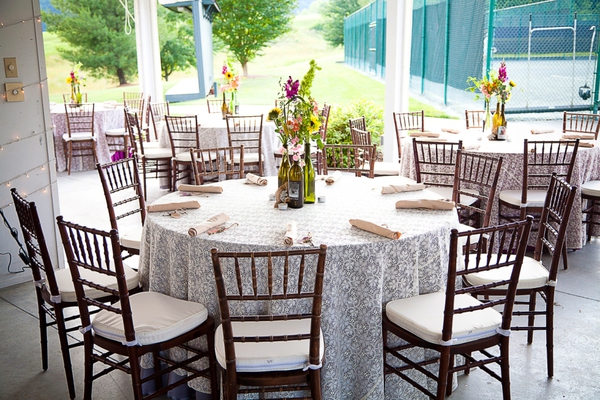 MYTH #5: You can't use most of the venue or are restricted from many members-only perks.
Similar to other wedding venues, there will be spots you won't have access to at a country club. However, you'll definitely have use of the facilities you've reserved for your event. Check your contract for specific times and other need-to-know details.
"While we maintain space for the members to enjoy their club," Chef James describes, "we provide space for the bridal party to get ready for the big day as well. Blackthorn Grille at The Ridges wants everyone, member and non-member, to enjoy the space to its fullest. Please check us out to see how we can make your special day, YOURS!"
Blackthorn Club is a golf, tennis, dining and social club in Jonesborough, Tennessee, offering stunning views, amazing activities, and exemplary dining and service all within a breathtaking space and venue. Chef James serves brides in planning and finalizing details for their wedding day – member or not!
To contact Blackthorn Club about hosting your dream wedding at the venue, give Chef James a call today at (423) 913-2321, and be sure to visit the Blackthorn Club website and Facebook page to learn more. Tell Chef James that The Pink Bride sent you!
Images courtesy of Executive Chef James Allen via email.