In the age of digital media, people are bombarded by technology.  With the release of the smartphone over a decade ago, more and more people are taking to their mobile devices to share some of the most intimate moments of their lives, including their wedding day.  From snapping, posting and sharing to streaming the ceremony live on social media, tying the knot has taken on another digital dimension through the popularity of Facebook and apps like Instagram, Snapchat and Twitter.  When it comes to making the decision to take your own vows online, we have compiled a list of the pros and cons of having a technology-free wedding day.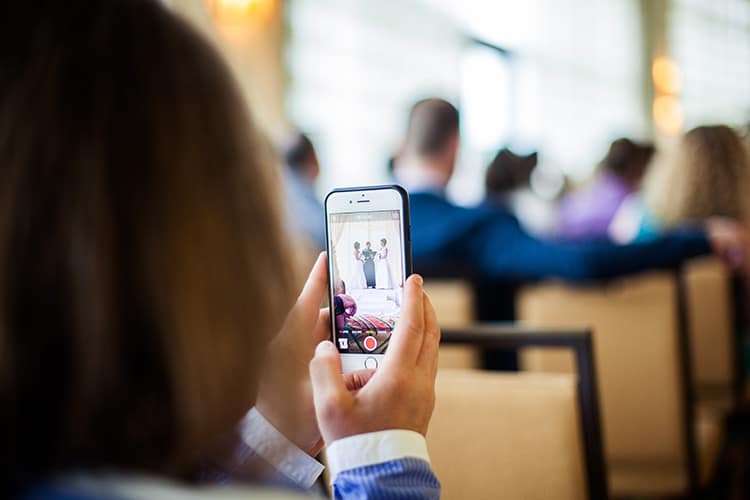 Pros of Unplugging
One of the best parts about having an unplugged wedding is that, without technology, your wedding day will be distraction free.  Because guests won't be constantly checking their phones, they will be more present in the moment and won't be posting photos that you don't want to be shared on social media.
Leave photography to the professionals
While we all know that anyone can be a self-proclaimed wedding photographer on their smartphones and cameras, having an unplugged wedding allows the real photographers to get the shots that really matter without the fear of others getting in the way.
We all know the feeling of FOMO: the feeling that you may be missing out on something that could have been really fun.  When your guests are asked to refrain from posting photos of your wedding online, you won't have to worry that those who you did not invite or were unable to attend the wedding will be feeling left out.

Pros of Plugging In
If you're an avid social media user, you may be bummed out that you're missing several opportunities for some amazing shots.  Some of the best photos are taken from our besties while they're cheering us on from the pews. With the use of technology, you will have a chance to see all of those fun pictures and videos taken by your friends and family.
Customize Your Wedding Day
Having the use of social media allows you to completely customize your big day online.  Try using a custom hashtag for your wedding guests to use in their posts, that way everyone can see the photos taken at your venue.  Snapchat also allows users to buy a custom geofilter so your guests can make their experience at your ceremony and reception interactive.
Sharing the Day with Out-of-Town Guests
It's more than likely that not everyone will be able to attend your wedding.  With social media you will be able to share those moments that your out of town guests were unable to see, giving them to play a small part in your big day.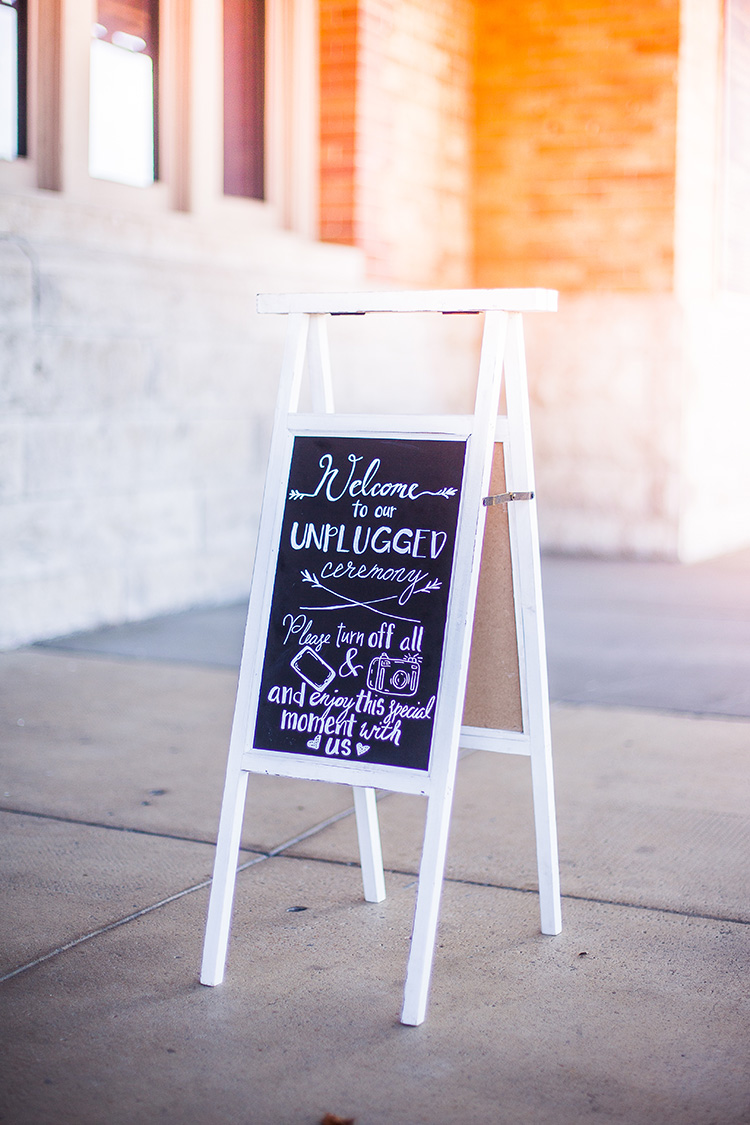 Should you have an unplugged wedding?
The Social Visionary – NO
Are you an avid social media user and self proclaimed influencer?  Social visionaries are known for being creative, outspoken, and get very excited about new ideas and projects.  As a visionary, you are resourceful and intellectually quick with an eye for detail and the "sharing economy".
The Social Nurturer – NO
The social nurturer is warm-hearted, popular, and are avid social media users. They have a well developed sense of space and function and usually put the needs of others above their own.
The Social Doer – NO
Social doers are friendly, adaptable and action-oriented.  As doers, they are risk-takers who live fast-paced lifestyles and are interested in living in the here and now.  They often partake in extreme sports and other activities that get their adrenaline pumping.
The Social Athlete – YES
Social athletes are serious and quiet.  They are usually interested in supporting and promoting traditions and establishments and are well-organized and hard working.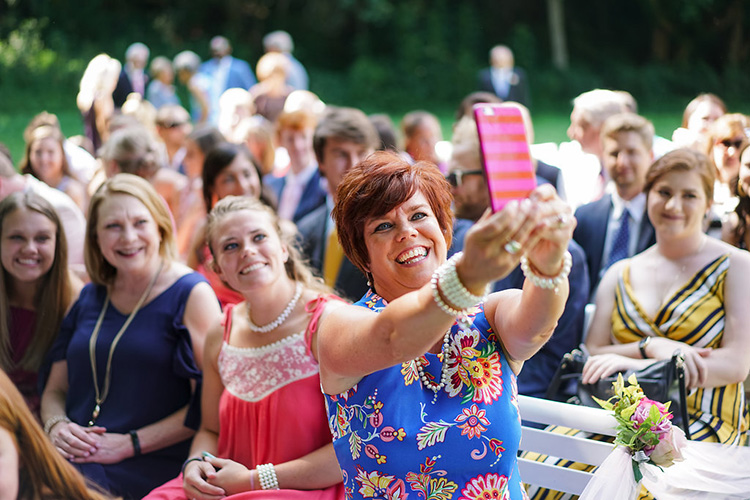 Are you unplugging or plugging in for your big day? Let us know in the comments below!
All photos by Kadee's Approach Photography.