As young girls, we start thinking of our wedding day and what our perfect wedding dress will look like. These are reoccurring thoughts that pop in and out of our minds as we grow up. Now, it's the time you have always waited for…finding a dress! What bride isn't excited about looking like a princess on her wedding day?
First time brides have never had the experience of wearing a wedding dress, much less shopping for one. Finding the perfect dress can be overwhelming, but it doesn't have to be! To make this process a little less stressful, plan ahead by knowing what you should or shouldn't do before the shopping begins. I had the pleasure of speaking with E-Ling Ballew, Owner of Ballew Bridal and Formal Salon in Memphis, to get some important tips on pre-wedding dress shopping.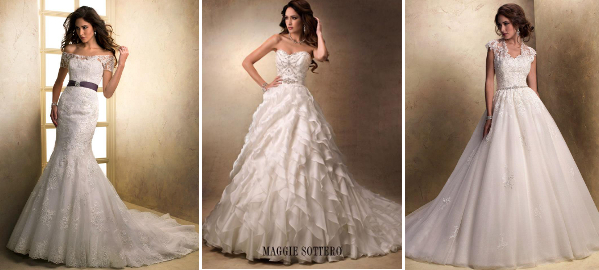 1. Shop on a budget.
A budget helps you set spending limits for what you can and can't afford when it comes to purchases. Remember that when it's time to shop for a wedding dress! Start by setting a budget for your entire wedding wardrobe. Make sure to include fees such as alterations, accessories, shoes, and any other items you might need.  When you get to the bridal shop, let the associate know up front what your price range is for dresses. This will help bypass any disappointments and make it easier for you to say yes to a dress!

2. Make a bridal appointment.
Shopping for wedding dresses can take up an entire day if you don't have the right help. Making an appointment will guarantee that you have the bridal associate's undivided attention. "It is very important to make an appointment, especially on the weekends. We are busy before the doors open," E-Ling continues. "Having been in this business for 32 years, I can easily say it is in the bride's best interest to make an appointment. All potential bridal clients are important to us here at Ballew, so we want brides to leave with a smile and a dress, not upset and empty handed. I make it a point to tell brides up front that help can't be guaranteed if an appointment hasn't been booked upon arrival." Keep in mind that some bridal shops won't even let you try on dresses without an appointment.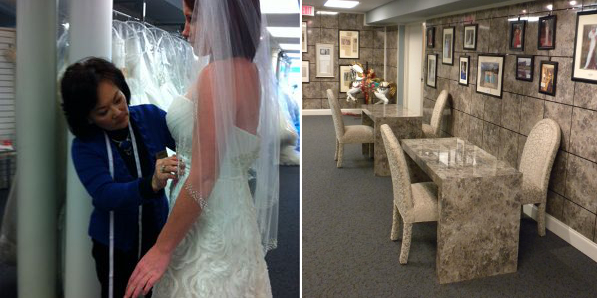 3. Start shopping early.
Timing is everything when it comes to finding your wedding dress! E-Ling says that a bride should start looking for a dress about eight to ten months prior to the wedding day, and order it no later than six months. For bridesmaid's dresses, it's about three to four months. Give yourself, and your maids, enough time for alterations, color dying (if needed), and corrections. If something goes wrong, there will be more than enough time to fix it.
4. Buy a bridal magazine.
Bridal magazines can help brides-to-be see what dresses are in style and read up on the latest wedding trends. "These magazines are perfect for showing the bride what she can expect to see in the shops," E-Ling continued. "Brides can take the pictures and use them as examples to show the bridal associate exactly what she's looking for. It will also save a lot of shopping time."

5.  Find a dress that fits your body type.
Everyone has different body types and measurements. If you're tall, petite, bony, or busty-there is a dress for you!  It is important for all brides to be educated on how to find a dress that fits their body perfectly."Brides should not consider what dress they purchase by who the designer is, but by the style of the wedding gown," E-Ling explains. "For example, dresses with a halter neckline or cap sleeves work well with busty brides, fit and flare gowns are exceptional for taller brides, and A-line dresses or ball gowns are perfect for petite and thinner brides."  Choosing a wedding gown that fits your body frame appropriately will have you looking flawless and very well put-together on your big day.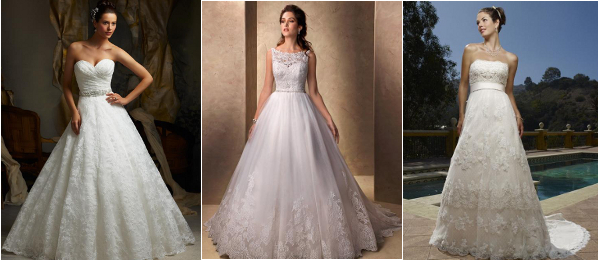 6. Don't have unrealistic expectations.
Losing a few pounds before the big day is something a lot of brides decide to do. They want to look their very best! When you find a dress, don't base the ordered size off of what you think your weight will be when it comes in. "Going down one dress size is more realistic than dropping from a size eight to a size four," E-Ling explains. "Wedding dresses are not your normal, everyday clothing. They don't stretch, so trying to overachieve in losing weight can cause some problems with the outcome of the dress. Always remember that it's easier (and less expensive) to take a dress in making it smaller, rather than adding extra material to make it bigger." Giving yourself realistic goals will help avoid a tug and pull match between you and your dress if it's too big, or having to suck your stomach in, unable to breathe, because it's too small. Be comfortable and be yourself!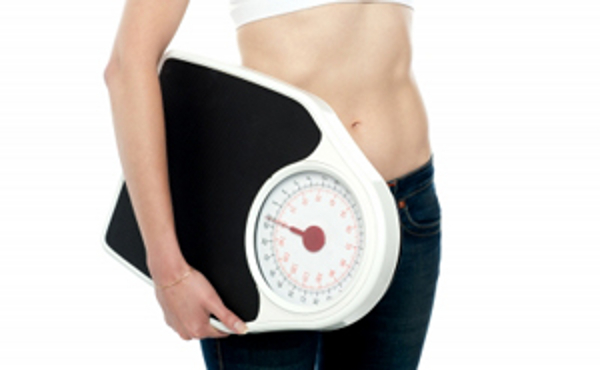 7. Use the correct undergarments.
When you make an appointment to find a dress, ask if undergarments are provided for the fitting. Having the appropriate undergarments when trying on fitted clothing, such as a wedding dress, will give you a better idea of how it should look and feel. Even if the bridal shop has these garments on hand, E-Ling suggests taking a strapless bra and a pair of heeled shoes with you.  You will be wearing these items on your wedding day, so why not go ahead and include them?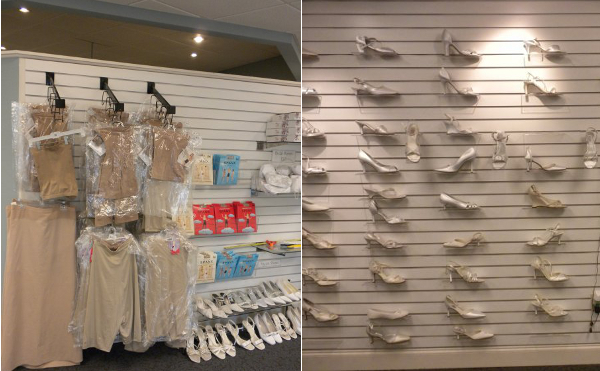 8. Avoid bringing too many people with you to find a dress.
Bringing a clan of people with you to find a dress might be a good idea at first, but it could turn into a nightmare quickly! The main focus is finding your perfect dress, not someone else's. You are the only person who should make the final decision on a dress. To avoid the clashing of very opinionated friends and family, E-Ling advises that you take no more than four people with you. It's a good idea to have your mother, father, grandmother, and maid of honor tag along to make sure the dress you choose looks amazing on you.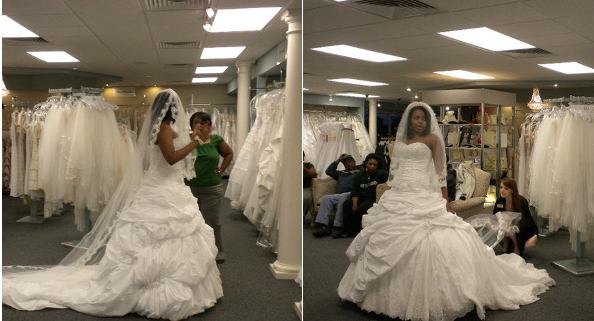 E-Ling and her staff at Ballew Bridal would be honored to help you find the perfect wedding dress for your big day! With so many dress styles and accessories to choose from, you are bound to find everything you need guaranteed! For more information, call (901) 854-6400 to speak with a bridal associate, visit the website, or check them out on Facebook. Tell them The Pink Bride sent you!
Images courtesy of Ballew Bridal and Formal Salon
Images of bridal magazines courtesy of The Pink Bride
Image of woman holding a scale courtesy of stockimages/FreeDigitalPhotos.net