"Whatever you do, do not cut into the top tier of your wedding cake until your one-year anniversary!"
If you're like me, you probably have heard this a million times before. Naturally, no one ever explains why – or if they do, you hear ho-hums and mumblings about either bad luck or good luck. Whether or not it's actually bad luck seems to vary from person to person!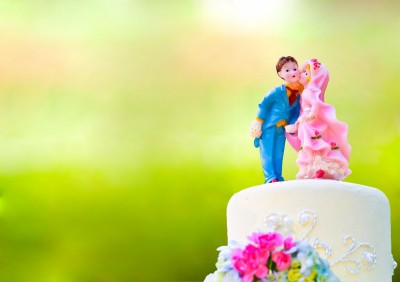 Where did this superstition come from, anyway? Again, we can thank history for this popular tradition.
In the olden days, couples saved the top tier of their wedding cake to use during the christening celebration for their first child, which everyone believed would come within the year following the wedding.
Rather than find money to buy yet another cake or coming up with another elaborate design, the couple simply would store the top tier of their wedding cake in the icebox until needed in the following months.
For obvious reasons, that's generally not what couples use the top tier for in present times. Couples today save the top tier in the freezer for their one-year anniversary, celebrating by cutting into the newly thawed tier together. Sadly, the taste is not always the most pleasing, so the tradition is sometimes just ceremonial. If you're like me, though, you literally only got one bite of your wedding cake (during the cake cutting ceremony), and you can't wait to have a piece later! That was the biggest reason why I wanted to freeze my top tier, after all.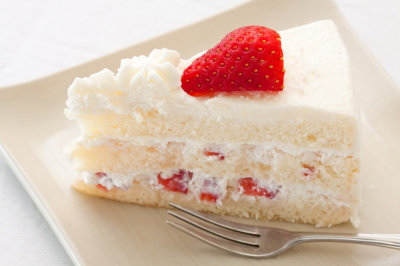 If you're thinking of saving your top tier, be sure to wrap it in multiple layers (seriously, do not skimp!) of plastic wrap to ward off freezer burn.
Then place it in a small box to protect it, and put the cake in the deep-freezer. That's what I did, and my husband and I just celebrated our one-year anniversary by cutting into our top tier. It tasted fabulous, despite the disbelief of my friends!
Not big on the idea of eating a thawed cake that's one year old? No problem – simply go back to your baker the month of your anniversary and order a "duplicate" top layer to celebrate with. Either way, the top tier likely won't cast good or bad luck on you and your new spouse…so eat your heart out!
Didn't catch the first Wedding Superstitions post? Check it out here, featuring why people say it's bad luck for the groom to see the bride before the wedding!
Get more tips and planning ideas for your wedding via a Pink Bride Magazine and by attending a Pink Bridal Show this season!
Top Image courtesy of Nutdanai Apikhomboonwaroot / FreeDigitalPhotos.net
Bottom Image courtesy of savit keawtavee / FreeDigitalPhotos.net