So many Tennessee wedding venues exist that it can be hard for a bride to pick and choose. In reality, so much goes into the choice – from your overall theme to your guest count. Once chosen, a wedding venue can really dictate your wedding thanks to size restrictions or other guidelines, and that is exactly why it is such an important choice for Tennessee brides.
With this in mind, I chatted with Patti Corn, Private Events Director of Nashville wedding venue, Bluegrass Yacht & Country Club. She detailed three great ways to research your wedding venue of choice to see if it truly will fit your wedding dreams – especially if you're looking to incorporate Southern charm and country class at your Tennessee wedding! Read on to get in-the-know.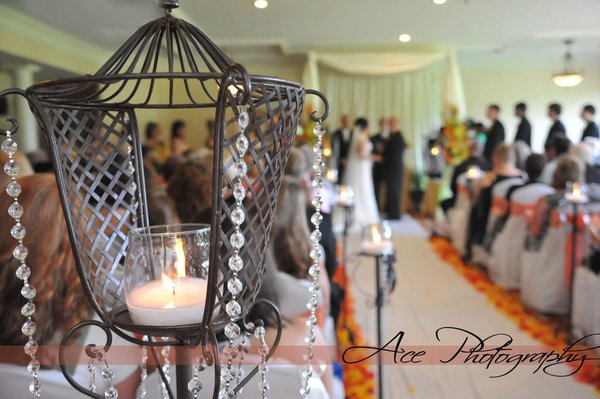 1. Choose a wedding venue with options that will be perfect for your entire wedding…even if your guest count grows!
Think about your wedding theme, the feel of your day, and your guest count. Then, find a venue that can help you translate all of this into your actual dream wedding, making sure that the venue is somewhat flexible to last-minute changes.
One of the biggest problems I see surrounding weddings is when the bride sends out invitations to more guests than she believes will RSVP. This is a definite no-no! That is…unless your wedding venue can actually accommodate larger and larger amounts of guests with its vast room choices.

Although an exclusive, private club, Patti regularly rents the ballrooms and pool to both members and nonmembers alike. The grand ballroom at the club house can accommodate up to 275 for a seated meal, and the junior ballroom and adjoining patio can accommodate another 125 guests. Around the swimming pool, up to 250 guests can be accommodated. On certain Sunday evenings, Patti details that she can even rent the entire club house out for a late reception, with 300 in the ballrooms, 100 at the members-only grill, 50 on the patio, and up to 100 in their elegant glass room with panoramic views of the grounds. The glass room is obviously the perfect solution for a bride wishing to have an outdoor wedding but wanting the convenience of an indoor wedding. Bluegrass Yacht & Country Club can accommodate weddings of nearly any size, including small weddings with as few as 25 guests in the glass room and patio.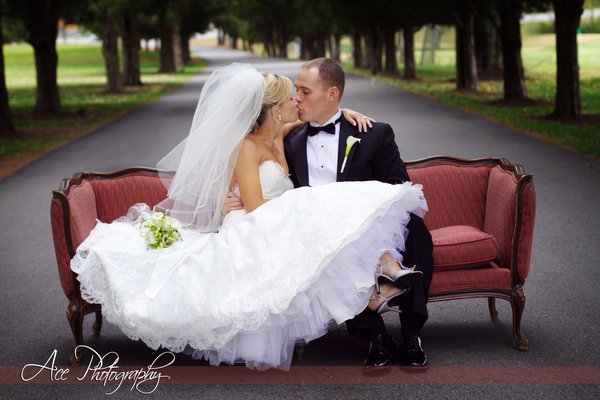 2. Always be aware of the professionalism of the staff.
The staff members at your wedding venue will likely be among the first professionals to leave an impression on your wedding guests, so make sure that they are knowledgeable, pleasant, and courteous to be around at all times before booking! This is a big part of what guests will remember about your event, so it's worth taking time to investigate.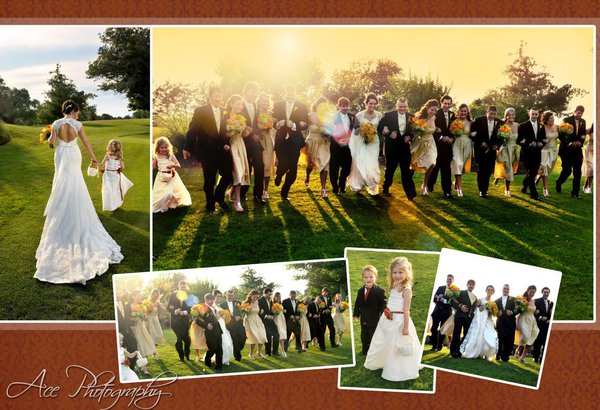 3. Find a venue that seems more than willing to accommodate your needs and help you plan every step.
While practically every wedding venue will have guidelines simply to keep it in great condition after every celebration, each venue should still be willing to assist you with making sure your wishes will fit within their guidelines. Furthermore, a really helpful wedding venue will have an event manager on-site to help you with every question and concern.
At Bluegrass Yacht & Country Club, the very knowledgeable and experienced Patti Corn will help you plan each aspect of your big day! The venue provides all food and beverage for events on-site and does have a preferred vendor list, but brides are welcome to bring in their own outside vendors as long as they are licensed, insured, and approved.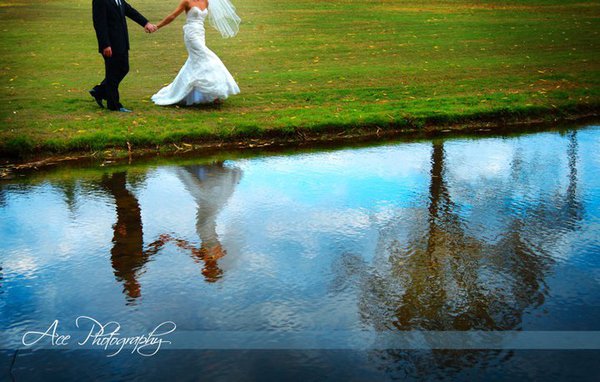 Bluegrass Yacht & Country Club was established in 1951 in Hendersonville, Tennessee, and is the largest facility of its kind in Sumner County. The venue boasts a classic ballroom with a lovely dance floor and banquet bar built-in. Naturally, the grounds are lush and continuously manicured for that perfect wedding picture on your big day. From the quaint old well house covered in ivy to the gazebo and lake with elegant fountain, you and your guests will enjoy the exquisite landscaping that has helped the property mature for over 50 years. Crystal chandeliers and other luxurious lighting options are available on the property, with a full five acres of land to the front of the club house and wonderful tennis courts and pool to the side. With its southern chic cuisine options, this venue is known as a true southern country club.

Patti Corn has helped organize and plan over 200 weddings in the past 10-15 years. During that time, she has learned to anticipate what to do if something unexpected occurs, so she's amply prepared to help you plan for any situation that may occur on or before your big day. "No event is flawless," she states, "but I always have a back-up plan for every scenario." Patti has spent 15 years as a member of TWESA, 8 years of which she's been spent on the board of the organization. She looks forward to helping you plan the day of your dreams.
BLOG UPDATE: Cathy Saunders is now the contact for Private Events and Weddings at Bluegrass Yacht & Country Club. Learn more about Cathy on our Love Is What We Do blog series.
To contact Bluegrass Yacht & Country Club, give them a call at (615) 824-6528, and be sure to visit their website and Facebook page to learn more. Tell Cathy that The Pink Bride sent you!
Images courtesy of Ace Photography as marked, obtained via the Bluegrass Yacht & Country Club Facebook page.