When it comes to wedding planning, choosing the right photographer is key. After all, you'll be spending a lot of time together, so you need to get quite comfortable with them. Whether it's an engagement shoot, bridal portrait, or your actual wedding day photos, it is your photographer's job to make the bride feel absolutely beautiful. But what if there was a way your photographer could make you feel not just beautiful, but sexy, like a supermodel, and desirably confident? Oh, wait, (duh!) there totally is! Boudoir photography might not be the most traditional pre-wedding photo sessions, but they are wildly popular, not to mention hugely beneficial for brides (and not too shabby for their hubby to be either!). So, to find out the fabulous perks to having a boudoir photo shoot prior to your wedding, I spoke with premier Knoxville wedding photographer Bob Franklin of Bob Franklin Photography. Read on for Bob's amazing tips!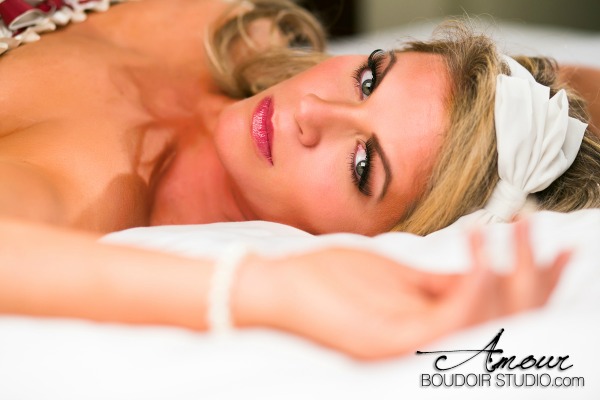 What is Boudoir photography?
First of all, before we get into the fabulous perks of these wonderful shoots, I want to share what Bob says about the evolution of boudoir photography.
"Boudoir has come a long way from the glamour shots of the '80's.  With the advent of digital cameras and digital manipulation software like Adobe Photoshop, the possibilities are endless.  In the '80's and '90's, boudoir photographers gained a reputation for being cheesy and 'over the top.' Well, all that has changed. Today, with the right photographer, boudoir photography can be contemporary, classy and fresh. The style now is for images that look like they came from the cover of Vogue, Victoria's Secret, or W magazine instead of a men's magazine. Women are looking for a photographer that can emulate these stylish images and make them look their best. Today's contemporary photographers are using flattering poses, glamorous and sometimes dramatic lighting as well as hair and make-up artists to offer these images to their clients."
Now, why are they so amazing!? Check out Bob's advice!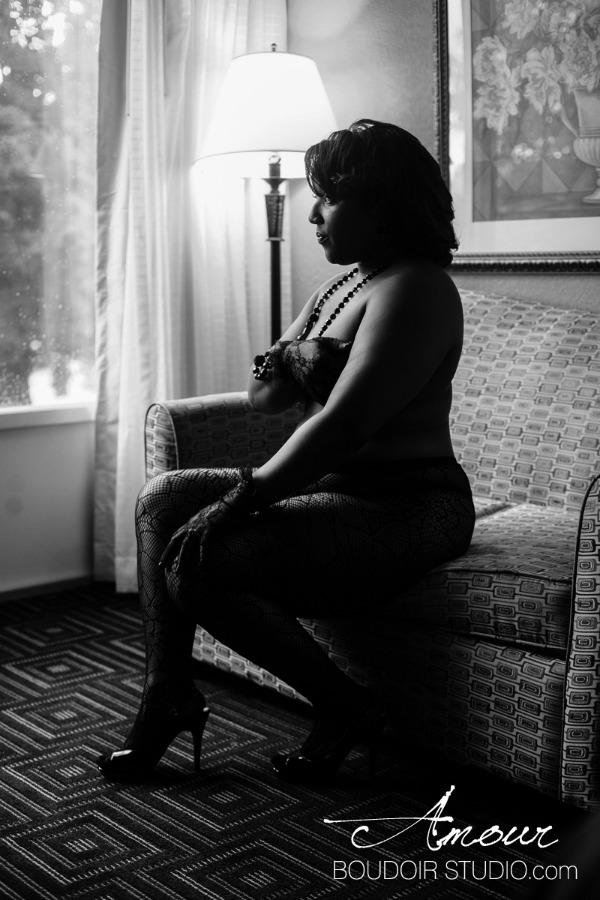 1. Your groom will most definitely appreciate a little sexy surprise from his new wife heading into the honeymoon.
Per tradition, brides and grooms often swap wedding day gifts. Well, Bob says boudoir photos are becoming extremely popular gifts for brides to give their hubby-to-be. Not only is it a wonderfully personal and thoughtful gift, it is also amazingly intimate. What better (and sensuous!) way to kick off the honeymoon than sharing your sexy side with your groom? However, as opposed to traditional wedding-day gifts, I would recommend choosing a more private time than right before the ceremony to deliver it. After all, you certainly don't want the groomsmen or your dad getting a hold of them! Consider setting a special time on the wedding night to exchange your gifts and create a more intimate memory.
"Brides are loving boudoir!  Brides who are looking for a creative and unique gift to give her fiancé on their wedding eve find a boudoir shoot the perfect gift.  Every woman deserves to see herself and have her fiancé, husband or loved one see her at her best, too.  Whether they are a size 2 or 20, it does not matter. Every woman is beautiful, and it's my job to capture that beauty with a sense of style and elegance."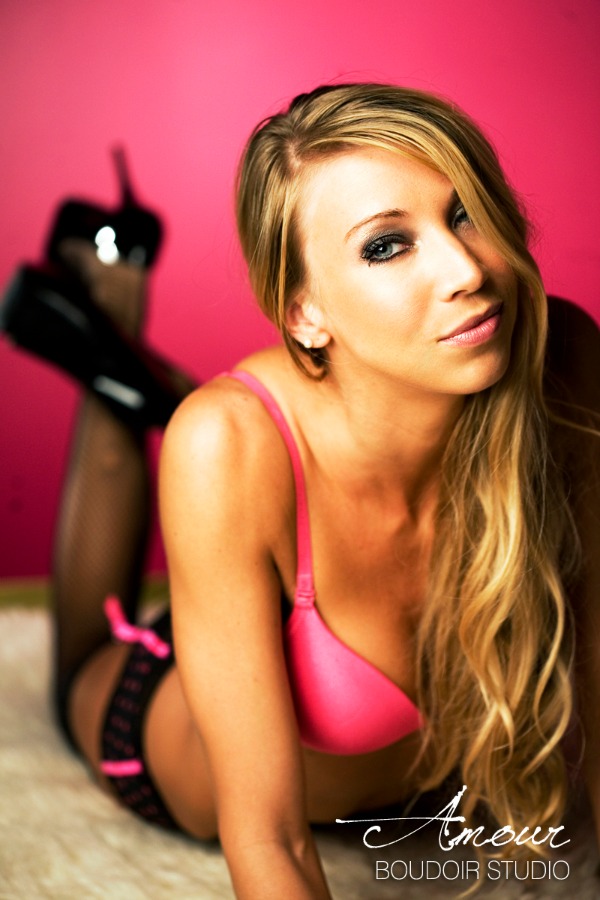 2. Boudoir photo shoots will make brides feel sexy and confident.
What girl wouldn't love to feel like a Victoria Secret super model? Boudoir shoots give brides a very unique opportunity to not only get extremely comfortable in front of the camera, but to feel sexy and confident while doing it. Think of it this way: if you can pose in sexy lingerie, you can no doubt rock your wedding dress with more confidence than ever! As women, we often deal with body image and being self conscious, but this is your chance to have a professional make you look your absolute best! I mean, that is what their job is, right? So, embrace your body and gain an irreplaceable confidence prior to your big day with one of these photo shoots.
"All women have a part of their body that they wish they could change as well as a few that they love. It 's my job as a photographer to highlight each woman's best features while minimizing her least favorite. With the right poses and lighting, every woman can look her best and overcome any body image issues while seeing herself in a new way. I get a lot of wonderful compliments form my brides, clients, etc, and I appreciate them all.  But this one brought a tear to my eye.  After showing her a preview photo from her shoot this was the message I got from her: 'Thank you!  I love it!  You definitely know how to bring out the best!  I FEEL beautiful seeing it!  When I saw it for the first time I actually cried because I FELT beautiful and sexy for maybe the first time ever.  Thank you!! xoxo!  You really have a gift!'  This is what it's all about.  This is what I strive for in what I do with my Boudoir photography.  I want to show women of all shapes and sizes that they are beautiful just the way they are."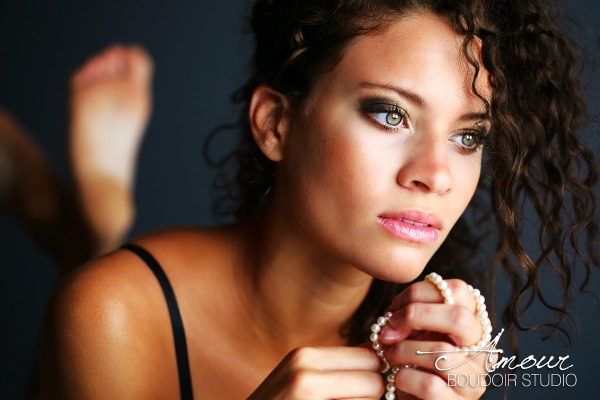 3. Brides will have just one more chance to totally treat themselves before the wedding.
Let's face it, the weeks surrounding your wedding are all about making the bride feel beautiful, relaxed and confident. So, why not tack on an extra day of pampering and making yourself look your absolute best? Not only does Bob say boudoir sessions are wonderfully fun, they also give the bride one more opportunity to feel like a queen for a day with the perfect makeup and perfect hair. Whether you want the photo shoot to be a fun group event with your bridesmaids, celebrating womanhood, or you plan on a more intimate setting for fabulous gift photos for your groom, boudoir shoots allow the bride to treat themselves in a way they may never have before!
"I have a team of local professional hair stylists and make up artists that come in and get my clients looking magazine ready.  It's all part of the 'experience' we provide.  We want all our clients to have fun with boudoir.  We accomplish that by making them feel as comfortable as possible and lots of pampering.  They are a queen for the day.  It's their chance to step out a little and feel sexy."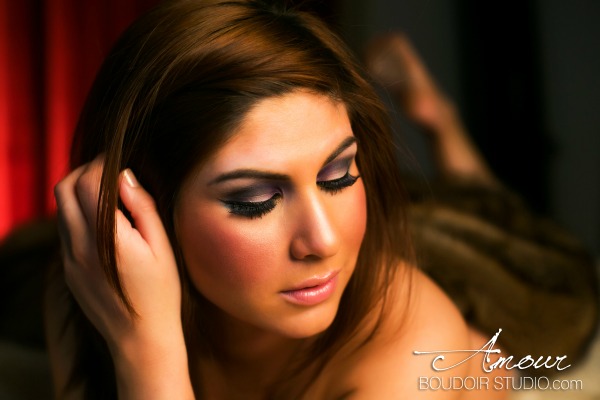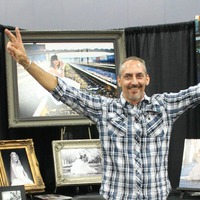 Bob is a wedding and boudoir photographer and videographer in Knoxville, Tennessee. His style is best described as Journalistic.  He doesn't believe in manufactured emotion.  The best moments in life just happen, they're not scripted.  He's: FRESH!   SPONTANEOUS!   REAL!   AMAZING!
For more advice from Bob, check out Tips on Choosing a Destination Wedding Photographer.
Bob would love to book your boudoir photo shoot! For more information, visit his website or connect with him on Facebook. You can schedule a consultation by calling 865.719.2188. Tell Bob The Pink Bride sent you!
All images courtesy of Bob Franklin Photography.