Your rehearsal dinner is the perfect way to officially kick off your wedding festivities.
From casual family picnic to formal sit-down affair, the tone and planning behind your rehearsal dinner are an important part of your day. Plan the perfect celebration armed with this list of the most common questions brides tend to have regarding rehearsal dinners.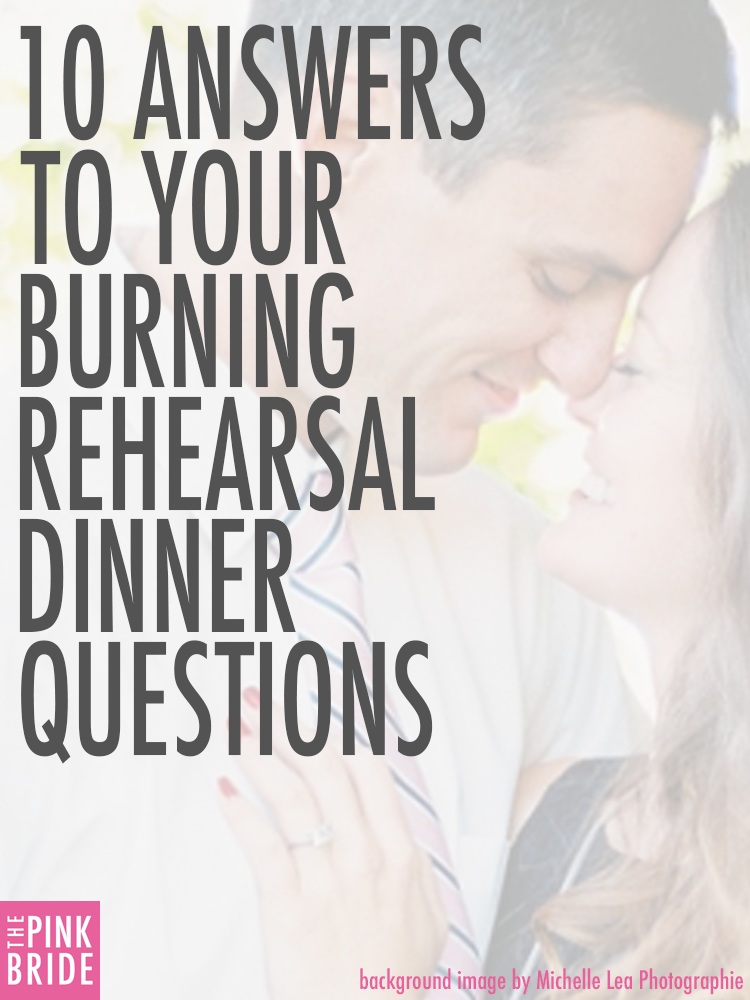 Do I need to plan the rehearsal dinner way in advance?
Rehearsal dinner venues book up just about as quickly as wedding venues do these days. So, if you've got your eye on a cute downtown bistro or local bar and grill with flair, it's best to reach out ASAP about booking your event. Often, these restaurant venues can take care of just about anything you need right on the spot – from event managers with loads of experience to tables, chairs, unique food and elegant (or casual) finishes, your planning may take just a few hours…versus a few months. Reach out to a local rehearsal dinner venue today to secure your date!
Who should host and pay for the rehearsal dinner?
Traditionally, the groom's parents host the rehearsal dinner. However, with today's more modern take on tradition, this isn't set in stone. You and your future spouse may prefer to host yourselves, or you may have another family member or close friend eager to help. Regardless of who hosts, he or she needs to be mindful of your wedding's theme and your wishes for the guest list.
Should my rehearsal dinner match my wedding?
Actually, it shouldn't. Your rehearsal dinner should complement your wedding, but to avoid overshadowing the main event or spoiling any surprises, it should not copy it. In fact, some brides prefer to have a rehearsal dinner that follows formality guidelines on the opposite end of the spectrum from their wedding. This gives participants a chance to relax during the wedding weekend. Other couples opt for a theme at their rehearsal dinner – like honeymoon location or their first date.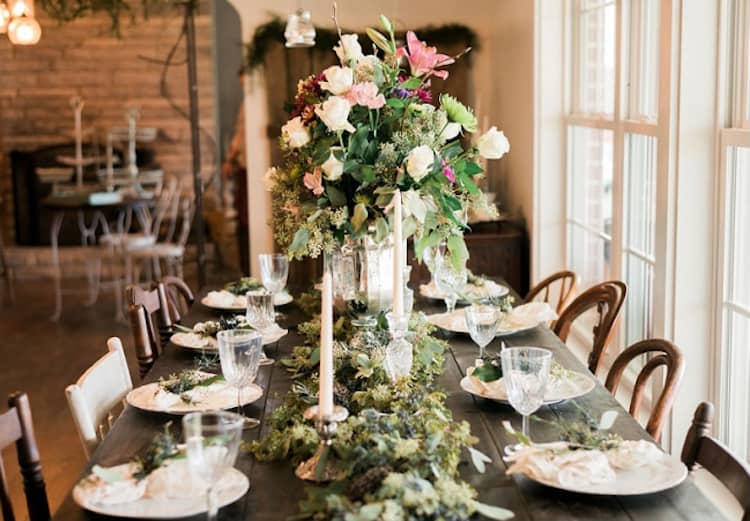 Who should be invited to my rehearsal dinner?
According to etiquette, only the people actually required for your wedding rehearsal must be invited (plus their spouses or dates), along with any parents of child attendants. Additions to your guest list that you might consider include other close family members (like grandparents) and out-of-town guests – if your budget allows.
My husband and I fronted most of the bill for our wedding, including the rehearsal dinner, and around half of the reception RSVPs were from out-of-state guests. We simply couldn't find room in our budget for a second full meal "in mass" for 65% of our actual wedding guests. Instead, we included welcome baskets in each out-of-towner's hotel room that included local dining options, fun souvenirs and maps, and more. The key point: stick to your budget as long as you're not committing a wedding faux-pas, especially where guest lists are involved.
Should we send out invitations to the rehearsal dinner?
Written invitations aren't required, especially since the dinner usually follows directly after the rehearsal, but they are encouraged if you have non-family members attending or if no one knows where you're hosting the event. These invitations are great for indicating theme and level of formality. Rehearsal dinners are generally more relaxed and informal than wedding receptions, so your rehearsal dinner invitations would also be less formal than your wedding invitations. The host should mail these out soon after the wedding invitations as a follow-up.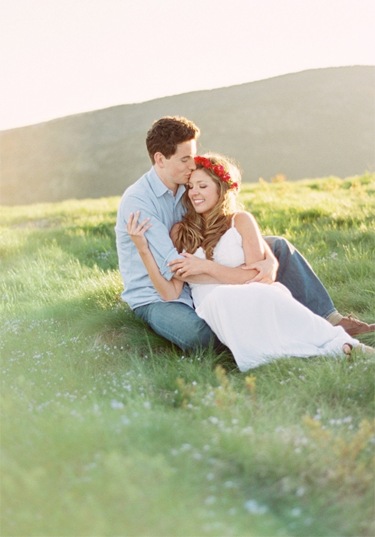 Is there a strict order for the rehearsal dinner that we should follow?
Depending on who's hosting and your theme, the "tentative itinerary" for your rehearsal dinner need not be overly stuffy or formal. Rehearsal dinners are generally seen as a way to relax with friends and family via a celebration before the celebration. Introductions are normal at rehearsal dinners where guests don't know each other. Toasts are customary, but generally informal, and not really scheduled at any one particular time. The host of the event normally offers the first toast of the evening, and others who wish to give a toast often follow at their leisure. In more formal situations, either the father of the groom or father of the bride toasts first (depending on who's hosting), followed by the other father, who's then followed up by attendants and any guests who want to speak. The rehearsal dinner is also the customary time for brides and grooms to thank their attendants and close friends via bridesmaid and groomsmen gifts. This is also a great time before the hustle and bustle to thank parents with a special token of appreciation.
Do I need a seating chart at my rehearsal dinner?
For smaller rehearsal dinners, the answer is generally no. However, if your rehearsal dinner has a large guest list or will double as a welcome party for all of your out-of-town guests, a seating chart can be helpful. A seating chart can also be useful if your rehearsal dinner guest list includes many people who've never met before and might be uncomfortable not knowing where to sit.
Do I need a cake at the rehearsal dinner?
Cake is like the universal wedding dessert. Whether you opt for cake or some other treat is entirely up to you, though. Some couples wish to serve the groom's cake during the rehearsal dinner, which is great for smaller weddings (where you might not need that many servings of cake on the big day).
My husband and I had a traditional tiered chocolate cake at our rehearsal dinner. We took advantage of the informal theme of the gathering by smooshing a bit of cake on each other's faces – since we definitely knew we didn't want to do that during our (more formal) wedding. (Hello, pro hair, makeup and expensive gown!) It was a light-hearted opportunity to share with our closest friends and family in a fun, stress-relieving way.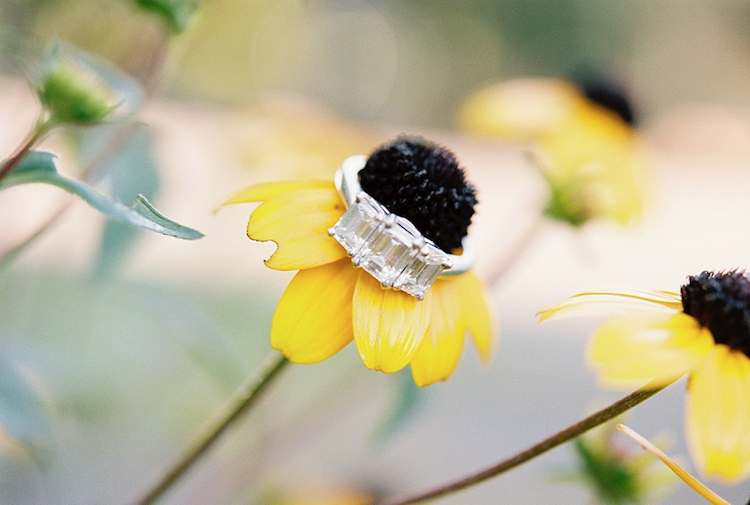 Can my rehearsal dinner have an after-party?
You can absolutely have an after-party…but don't make your cut-off time too late, or you and your attendants will regret the lack of sleep the next morning (aka The Big Day). Some brides may opt to welcome out-of-town guests and others who weren't present for the rehearsal dinner to dessert or drinks afterwards. Just don't drink heavily or fill up on foods you'll regret later, on wedding day. Keep everything in moderation!
Do I have to have a rehearsal dinner?
Are schedules not lining up? Would the rehearsal have to be on a different day from when your dinner would be? No worries. While hosting a rehearsal dinner is actually optional (although I hope you won't nix it from your plans!), hosting a rehearsal meal at dinner time is also optional. Consider opting for a brunch or lunch alternative instead. Not only does this give you more flexibility in timing, but it also may be more budget-friendly and easier for you and your attendees to fit into an already jam-packed wedding weekend schedule.
What other rehearsal dinner questions do you have?
Ask me in the comments below!
Images courtesy of East Tennessee wedding photographer, Michelle Lea Photographie.