All at the same moment on your wedding day…
Bridesmaid Mary just texted, saying she is lost while driving to the church…with your something blue.
Aunt Sue is rearranging your veil for the eighth time.
Mom is asking you where your honeymoon suitcase is for the second time (no one's seen it since yesterday!).
Maid of Honor Jane is buckling your bridal shoe while you balance on the other foot.
Flower Girl Beth is twirling around dangerously close to the open drink across the room.
Dad is asking you to practice your dance with him once more before the ceremony begins.
Your bridesmaids are carrying on a conversation all their own while laughing loudly six feet from you.
…Sigh.
It's no wonder why brides often have trouble remembering details on the biggest (meaning busiest, most hectic, and stressful) day of their lives. Never fear, though! Below are 15 details you may forget without reminding, so you can arm yourself with the knowledge needed to make every t crossed and every i dotted, regardless of just how "big" your big day turns out to be!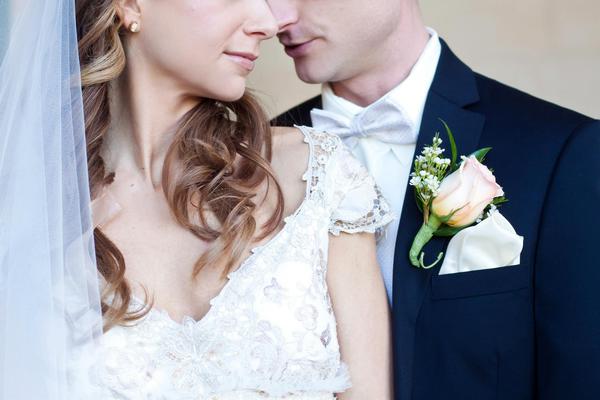 1. Pack an overnight bag when you pack for your honeymoon.
Make sure to include everything you'll need or want on wedding night and the next morning – like lingerie, toiletries, makeup, hair dryer, and a change of clothes and shoes.
2. Don't forget to pack the important electronics in your honeymoon suitcase.
This includes your cell phone and other items, like a camera or camcorder – plus the chargers for all of these.
3. Going out-of-country for your honeymoon? Don't forget the Passport.
Seriously.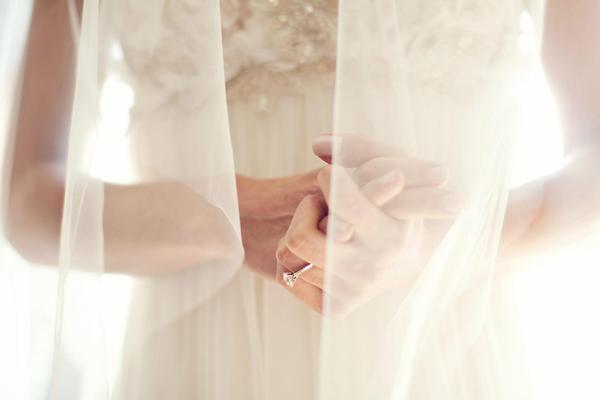 4. Not looking to start a family immediately?
Remember to pack birth control for the honeymoon in a suitcase or carry-on that will be in a climate-controlled area most of the time.
5. Ask your caterer to make bride and groom to-go boxes for you and your new hubby to snack on after the reception.
As I've said before, you likely won't get to eat much thanks to the lines of people waiting to hug and chat with you at your reception. Prep ahead of time, and don't miss out on the delicious food you spent so much time planning!
6. Put together your bridal emergency kit.
After it's together, ask your mom or a bridesmaid to take it to the ceremony site on wedding morning, then have her transport it with her to the reception site.
7. Designate someone to take the small reception items to your venue the morning of the wedding.
Small items that are frequently forgotten are your toasting flutes, cake topper, and cake cutter.
8. Ask someone punctual and dependable to be your escort throughout the day in advance.
Have this already figured out, and discuss where you need to be when with this person. I normally suggest it be your Maid of Honor or another Bridesmaid.
9. Print out copies of your itinerary so that everyone knows what is happening when.
This can save a lot of time and tears, and it has the ultimate benefit of people not asking you, "What time is that happening again?" over and over. (And over.)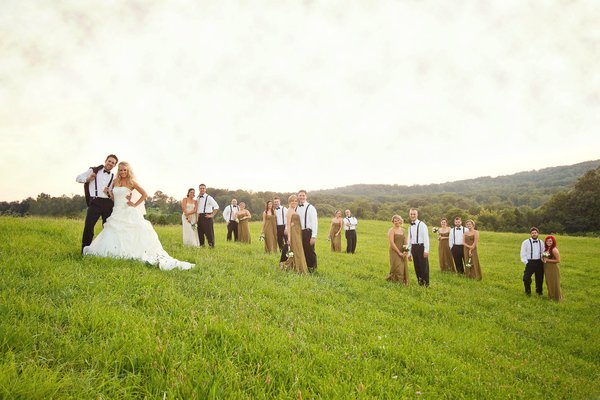 10. Don't forget to tell family and special guests that they're sitting in the Reserved section.
Otherwise, no one you actually intended to sit there will grace those seats.
11. Expected to do a speech? Write it ahead of time.
Give a copy to your Maid of Honor for safekeeping the day of the wedding.
12. Appoint someone to hand out any tips to your wedding professionals at the end of the night.
Make sure you trust this person!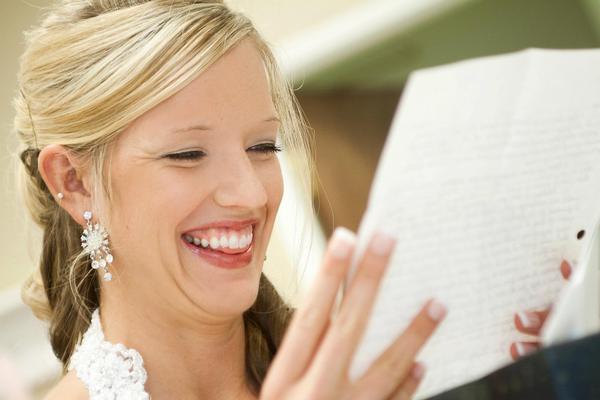 13. Ask a few groomsmen to be gift table attendees!
You will likely accumulate many gifts and cards the day of the wedding. Have one person in charge of keeping an eye on the table throughout the night (some "guests" have been known to take cards with money and gifts!), and appoint others to help load the gifts into your car before you make your big exit.
14. If you're changing before you leave the reception, make sure that your change of clothes (and shoes!) are handy!
You'll likely need to remind your future hubby about this! It is such a big deal. I know this personally because even though I had my change of clothes handy as the reception was ending, my husband did not – so our big exit never happened. It took so long to find his change of clothes!
15. Ask someone to be on dress and tuxedo duty.
If you're not changing out of your clothes before you leave your reception, you'll likely want to leave your dress and his tuxedo wherever you stayed on wedding night, rather than lugging along on your honeymoon. Get someone you really trust to take care of this!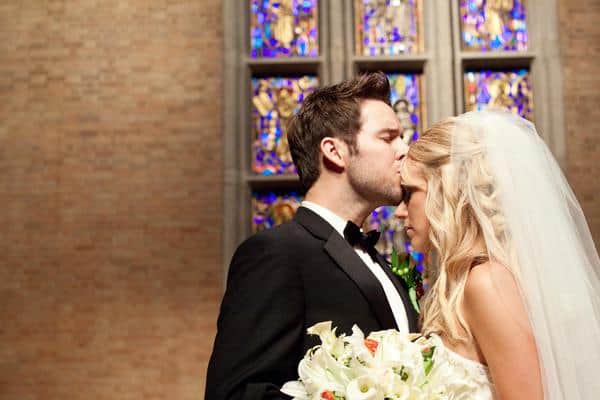 There! If you check these items off your list, you'll be cool as a cucumber on your wedding day, and far more capable of handling six different people's requests all at once. The key is always delegation, so keep yourself on track by surrounding yourself with the best bridal entourage ever.
Do you have other items to suggest for this list? Let us know in the comments below!
Photos courtesy of Kadee's Approach Photography.