One of the first things brides do after getting engaged is check out the dates for all the upcoming local bridal shows.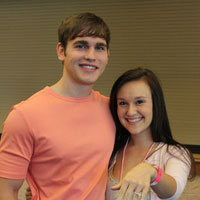 Whether you're looking to book a few vendors, get some great inspiration or simply get your feet wet, the wedding planning possibilities at bridal shows are endless.
There is no debating how much fun it is to be thoroughly immersed in all things wedding as you walk around a beautiful ballroom full of spectacularly decorated booths! Chances are, you've got a few bridesmaids, your mom, or maybe even your future mother-in-law dying to go with you. But, there is one person who every bride would love the most to have on her arm: her groom!
Throughout the last year, we have put on a total of 12 bridal shows all over Tennessee, and guess what one of the most fun parts of this years shows has been? That's right, we've had grooms galore at almost every show! Many grooms are no longer sitting on the couch watching football on the Sunday afternoons of bridal shows. No, they are having a blast with their bride-to-be as they plan their wedding together.
Some grooms might not be as enthusiastic about spending an afternoon full of frills..and pink… all things wedding. BUT! They would if they knew what they were missing. So, I want to share with you some of the top reasons more and more grooms are attending our bridal shows and why your groom should attend, too!
 1. Cash Prizes and Show-Only Deals
Who doesn't love anything free, especially when it's free money! Most grooms would love the chance to stick a few extra bucks in their wallet.  At our Pink Bridal Shows, we give away all kinds of cash prizes and gift cards, plus, many of our vendors promote special show-only deals. Now, every groom can also appreciate a bargain bride! Check out some of these great photos from this year's shows as our grooms were chosen to receive special prizes!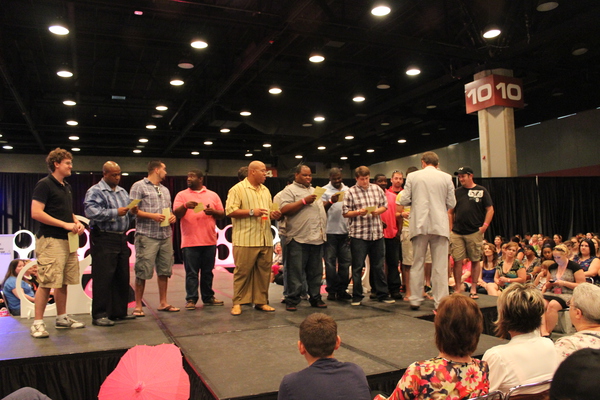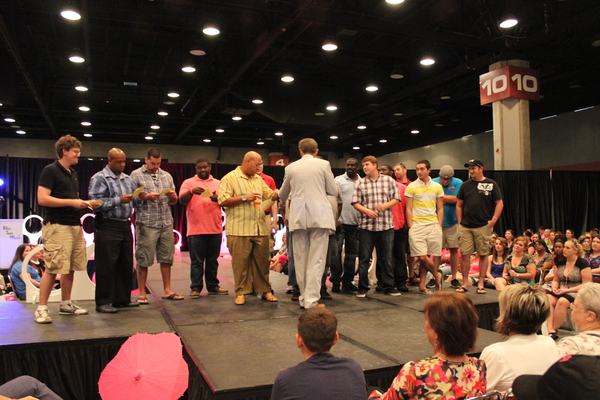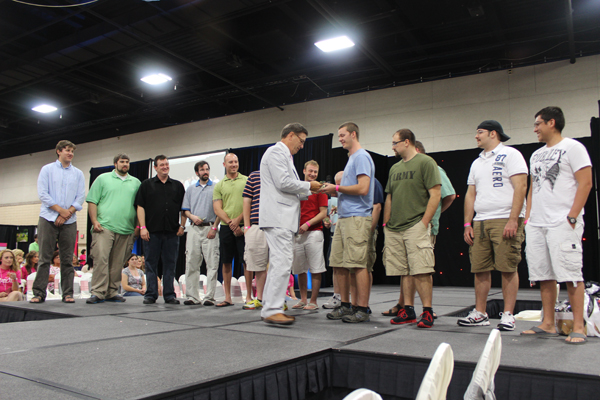 2. Let him eat cake!
Most grooms will tell you their favorite part of the wedding planning process was the tastings, especially the cake tastings. Well, what better way to satisfy his wedding cake craving than attending a Pink Bridal Show where there are numerous bakers sampling all kinds of to-die-for flavors!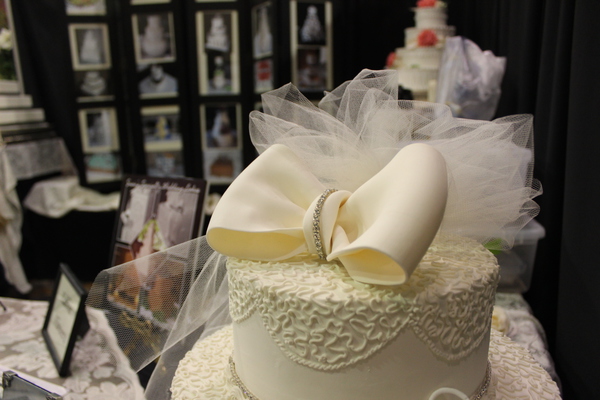 3. A Beaming Bride
If for no other reason, grooms will enjoy spending the day with their beautiful bride as they plan their wedding together. Check out these precious photos of our grooms in attendance with their brides at this year's shows!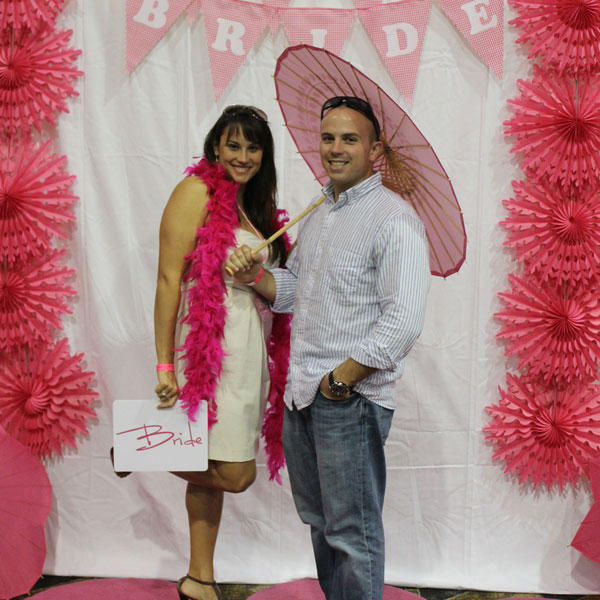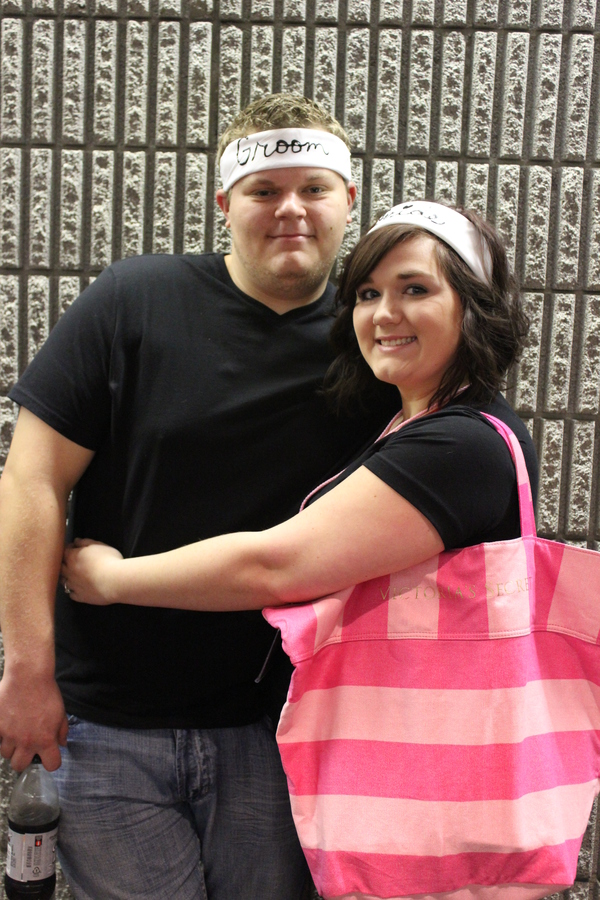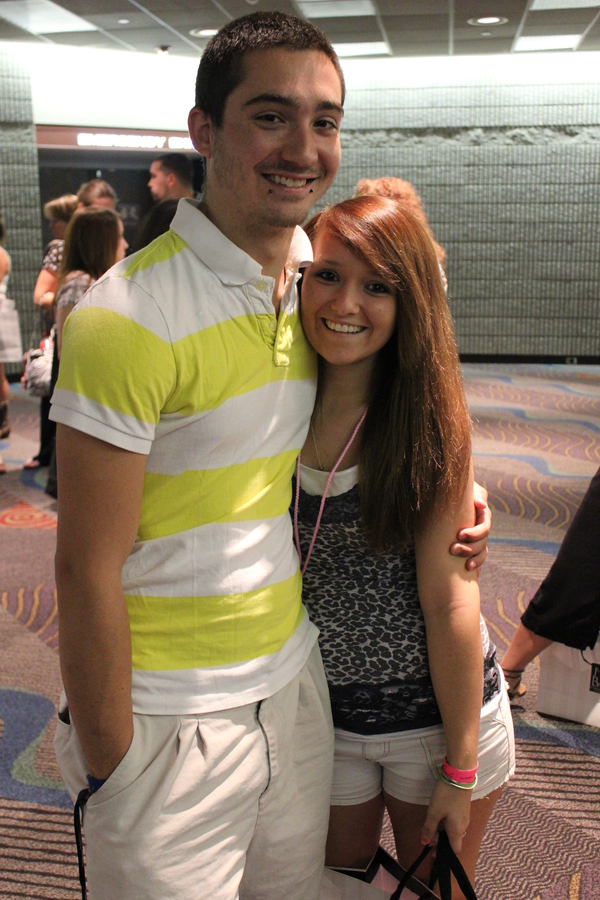 Excited to bring your groom to one of our Pink Bridal Shows?
Check out our Shows page to find out when the next show in your area is! Can't wait to see you there!